An effective school facility is responsive to the changing programs of educational delivery, and at a minimum should provide a physical environment that is comfortable, safe, secure, accessible, well illuminated, well ventilated and aesthetically pleasing. The school facility consists of not only the physical structure and the variety of building systems, such as mechanical, plumbing, electrical and power, telecommunications, security and fire suppression systems. The facility also includes furnishings, materials and supplies, equipment and information technology as well as various aspects of the building, grounds, namely, athletic fields, playgrounds, areas for outdoor learning and vehicular access and parking.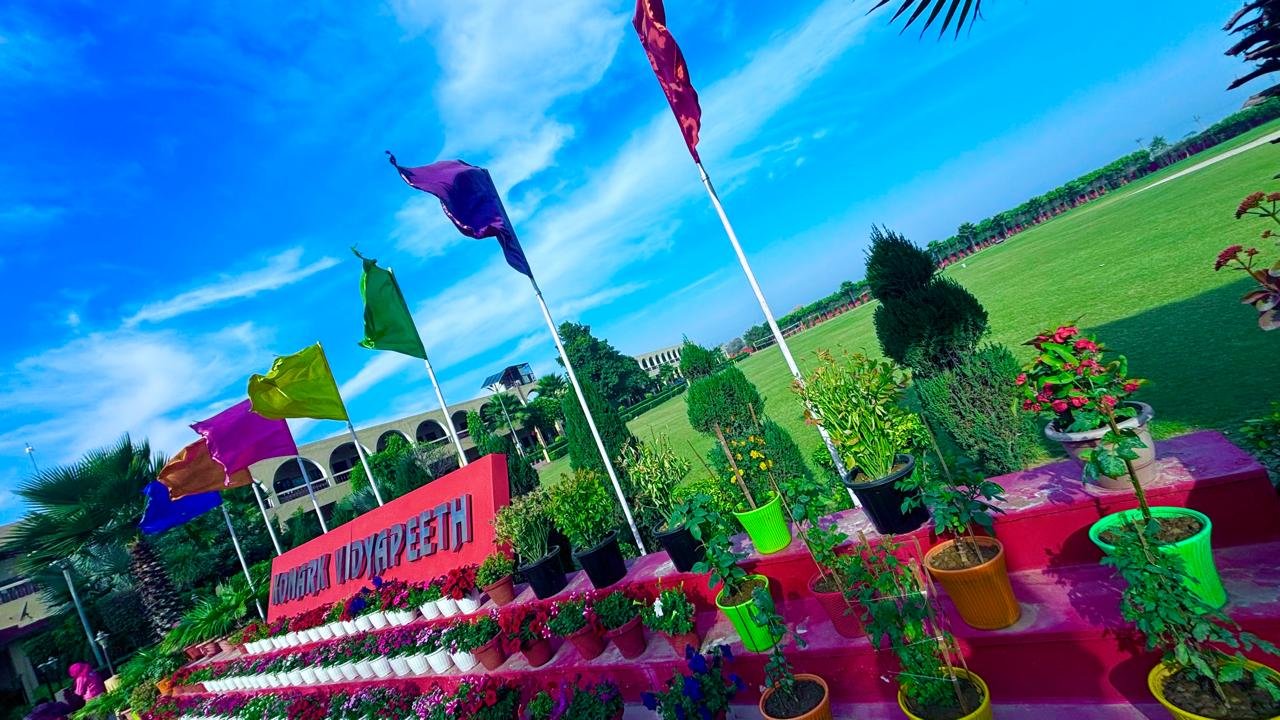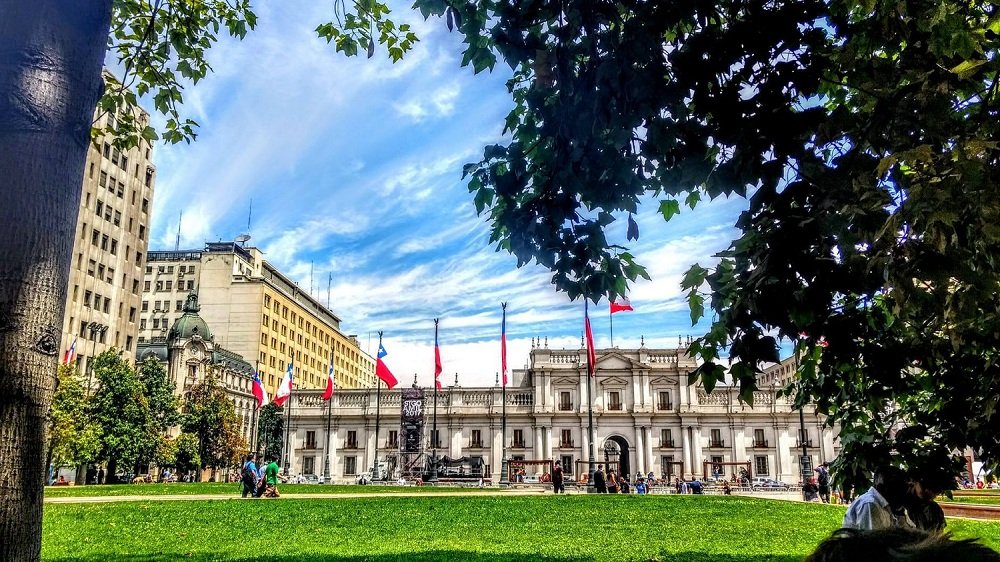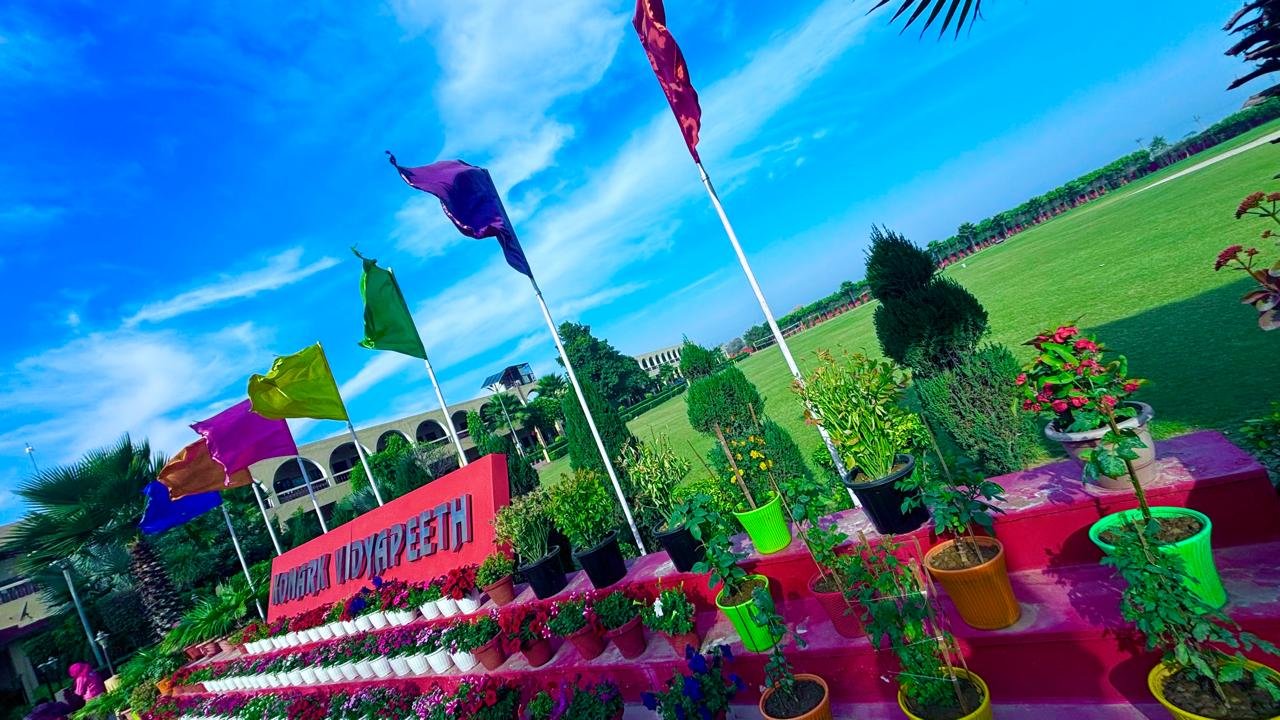 Smart Classes
Classrooms are one of the main platforms where effective learning takes place. We have taken all the possible care while designing our world-class classrooms so that our students learn effectively from our teachers and get a facility of participative learning.
Our classrooms are well ventilated, spacious and equipped with overhead and LCD projectors along with public address system with proper arrangements of Laptop power supply.
The furniture used in classrooms is of un-compromised international quality to enable students for 8 hours of comfortable and continuous learning.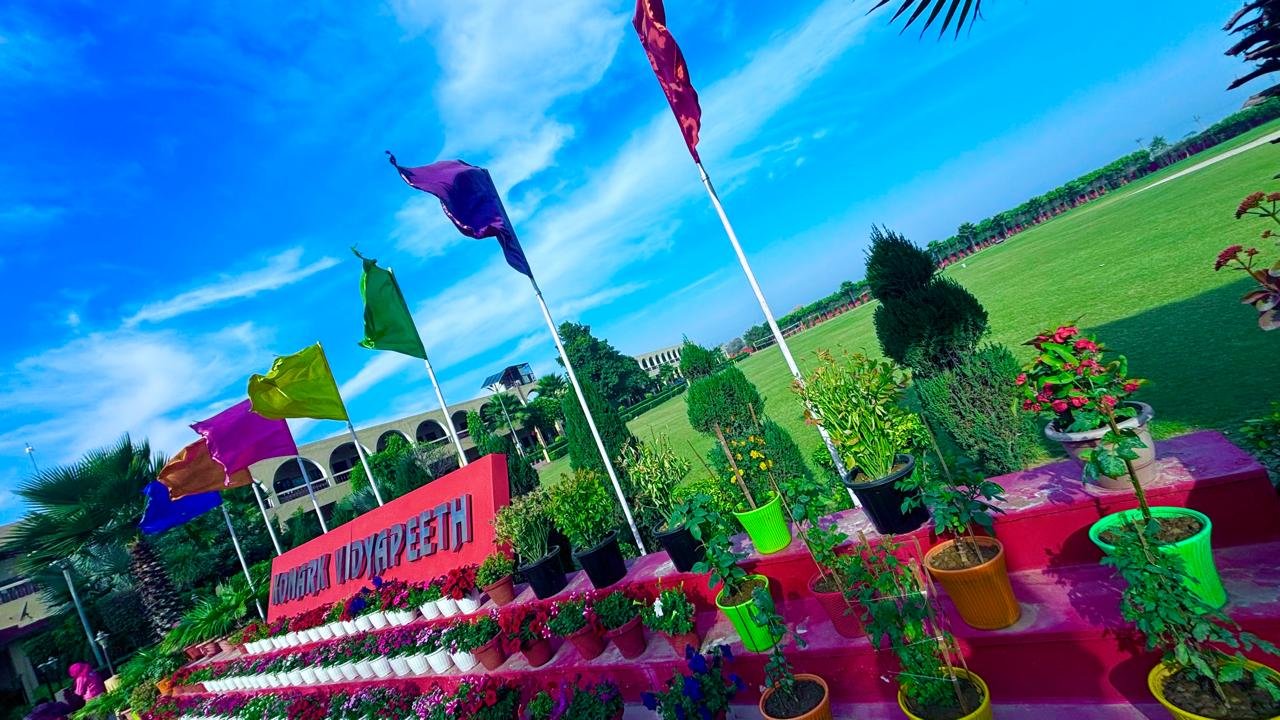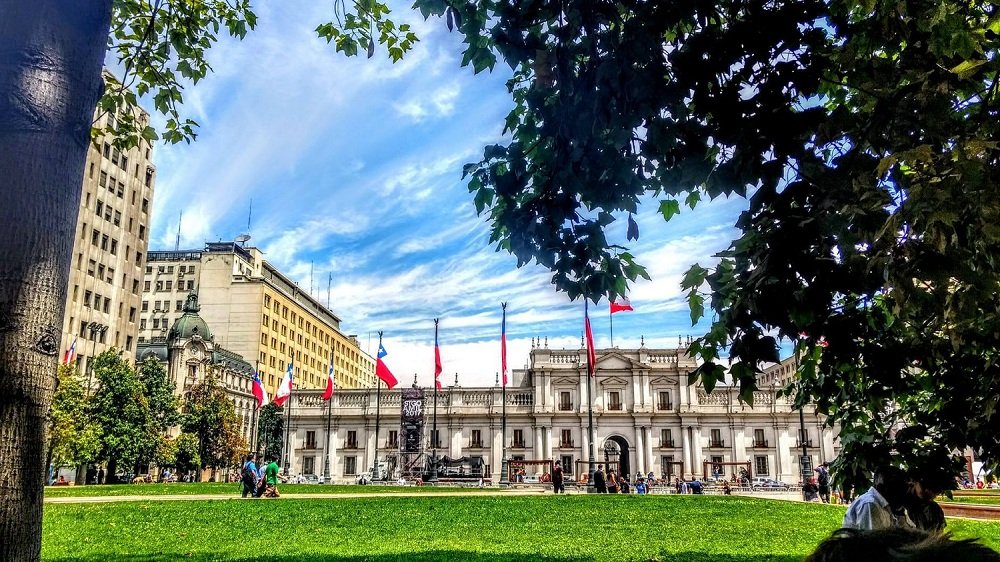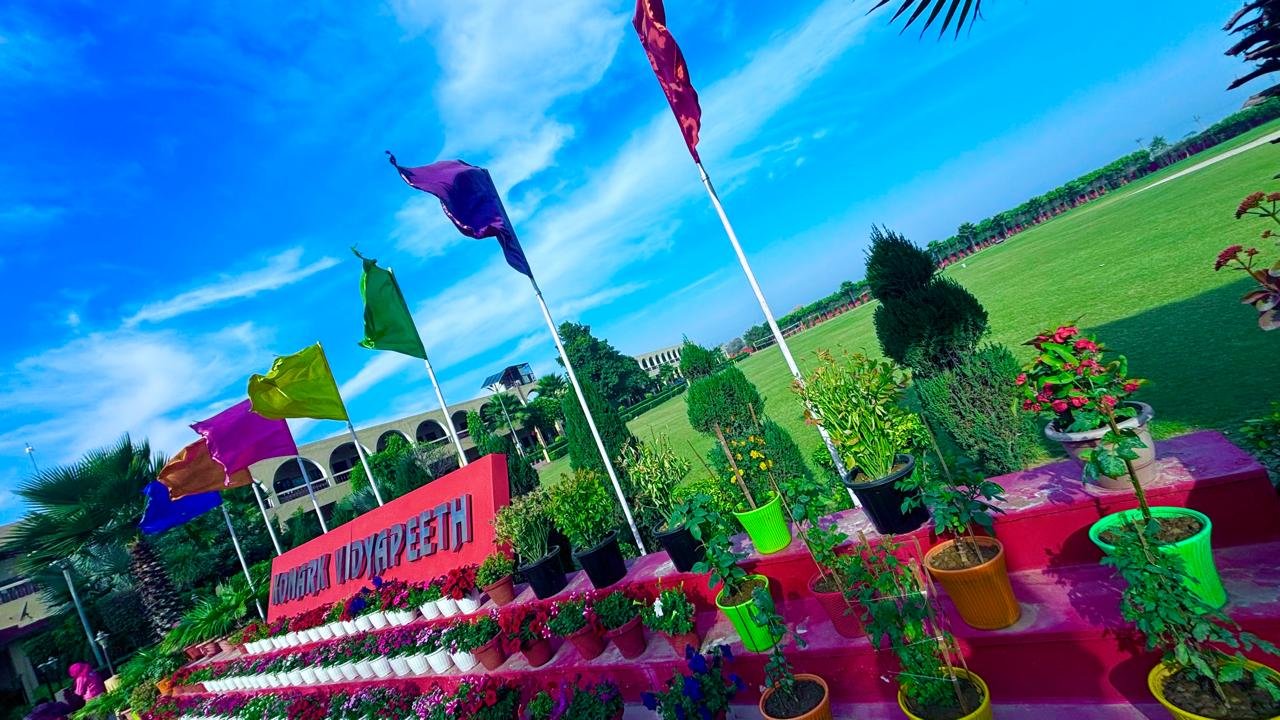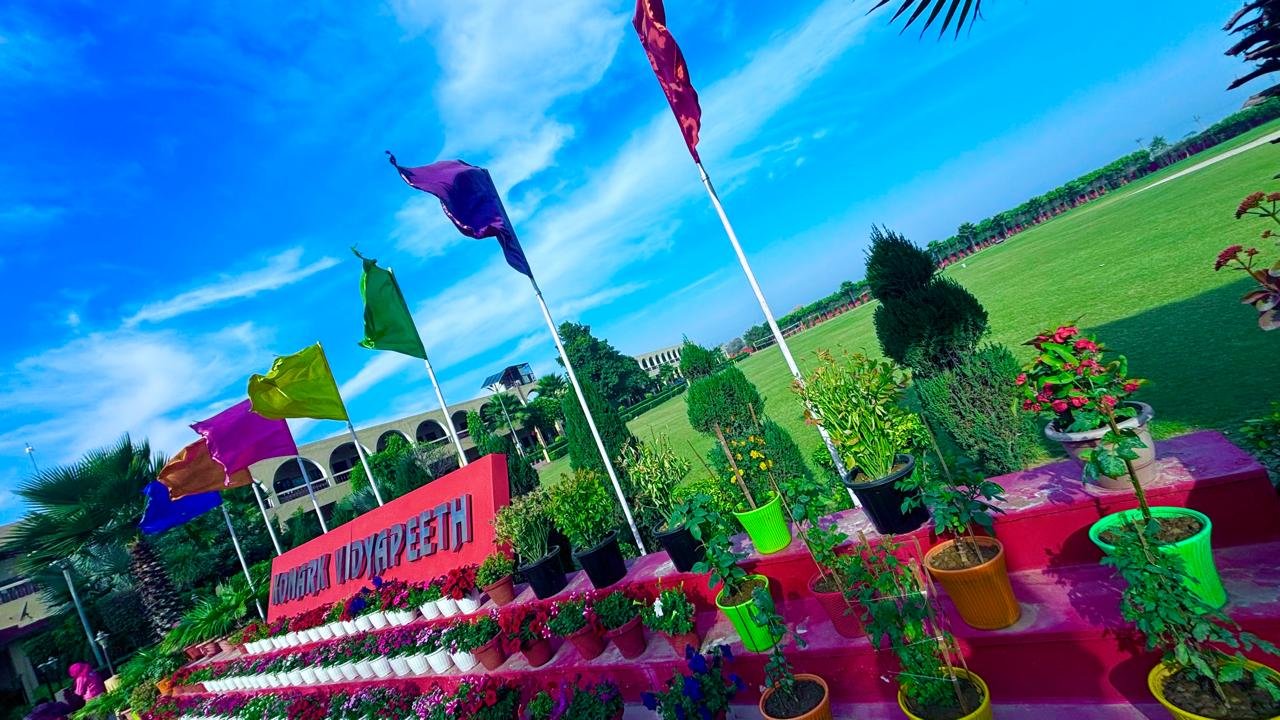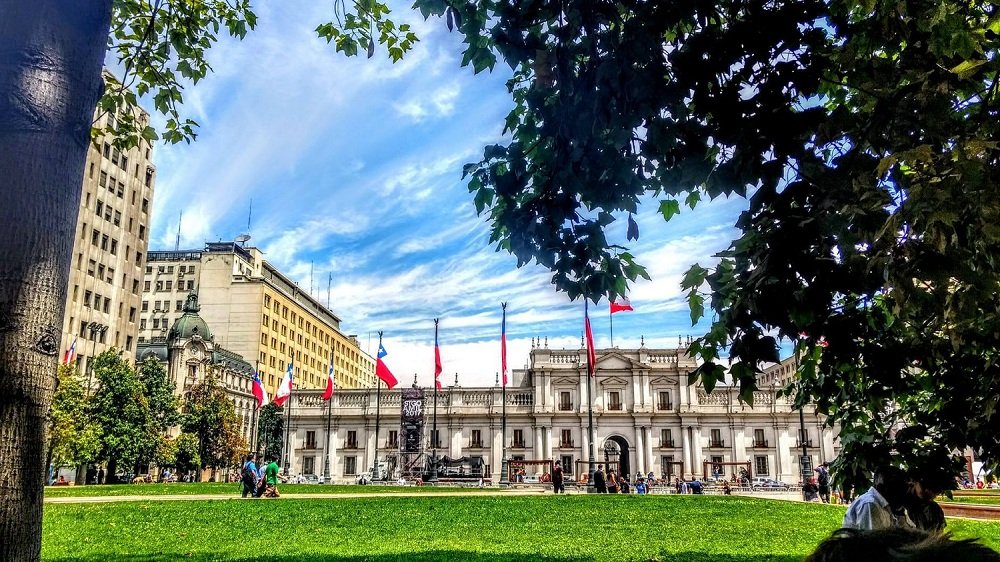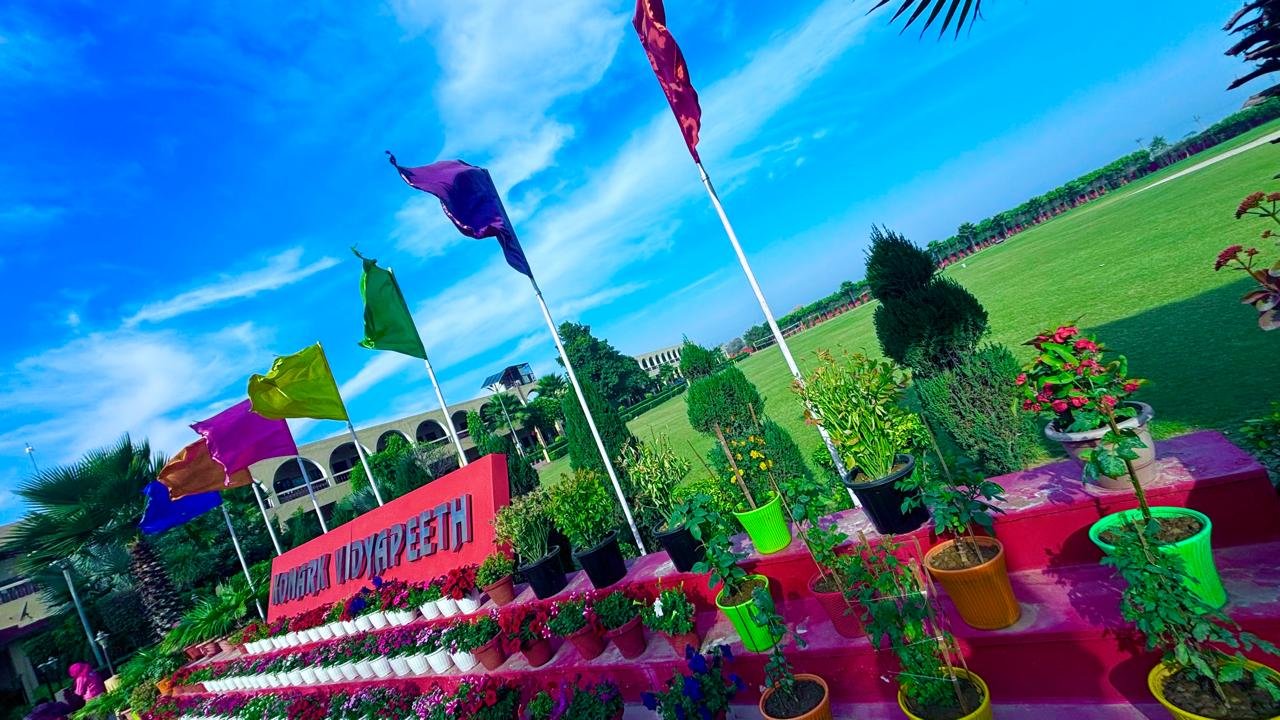 Library
The Library offers a range of information services set to the highest professional standards. The well furnished and air conditioned library is located on the first floor of the administrative section of college building and spreads over 10,000 square feet, with a seating capacity for 200 students. The library is divided into two sections: The Reading Hall plus Stacking Area and The staff Area.
Konark Vidyapeeth with its high-tech library has progressed a good deal by acquiring different kinds of documents especially E-resources, cataloguing & processing them appropriately, storing and giving access to its users not only in library premises but also on the desktops in any part of the world.
The library database resources include more than 25,000 books and 121 National and International journals. The Learning Resource provides a number of innovative information services including Journal Content Service, News Clipping Service and Monthly Documents Additions Lists.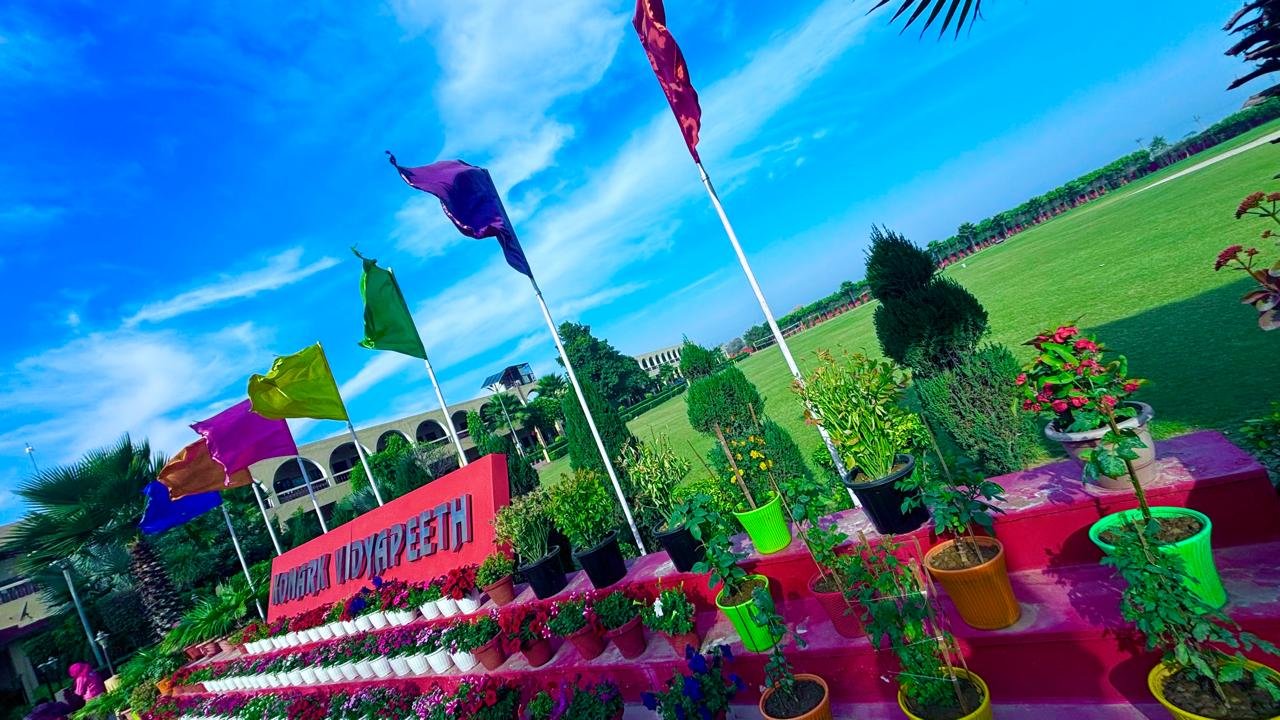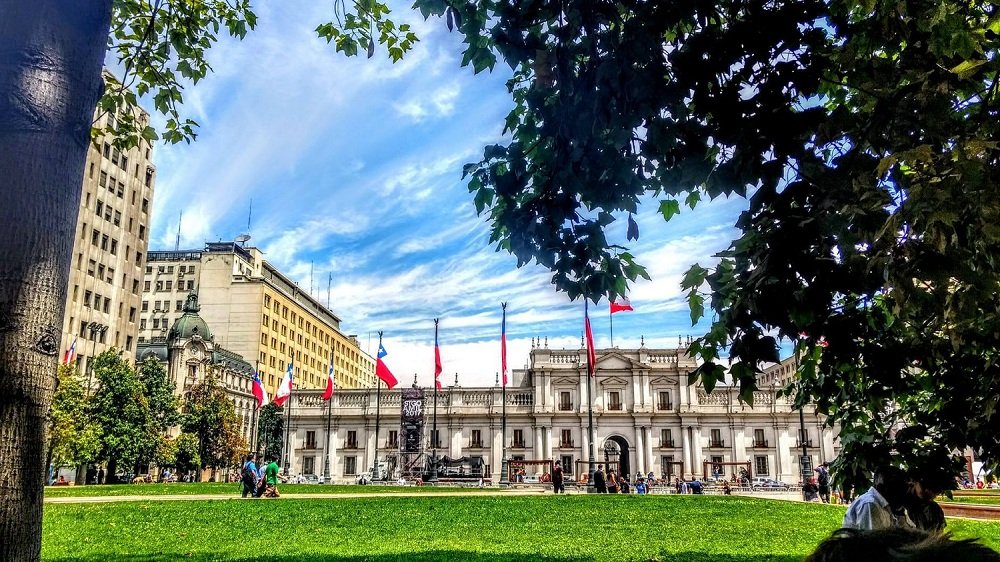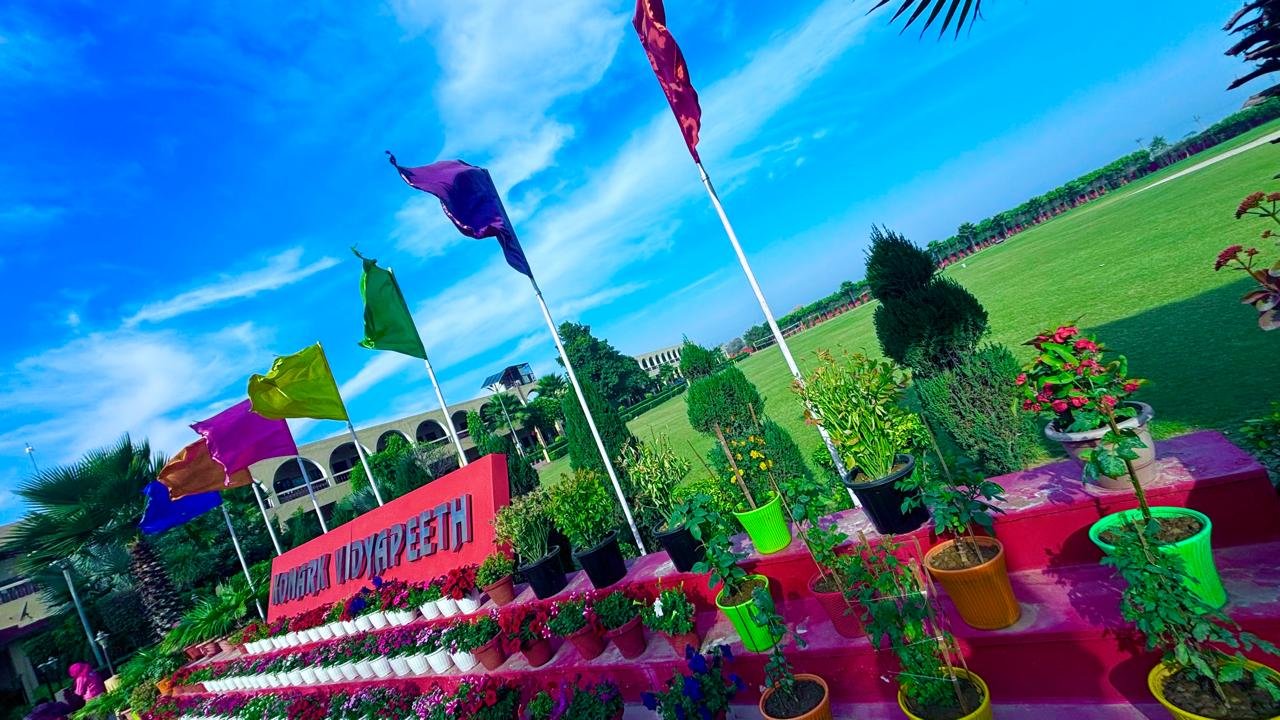 Sr. No.
FACILITY
Detail
1
TITLES
3280 no of titles are available
2
VOLUMES (BOOKS)
25256 no of volumes are available
3
JOURNALS
121 technical journals (printed)
4
E- BOOKS
150 e-books are available
5
E- JOURNALS
IEEE, DELNET, NPTEL
6
DIGITAL LIBRARY
(I) E-Journals
(II) E-Books
(III) Internet facility
(IV) CDs & DVDs
(V) Audio & Video Lectures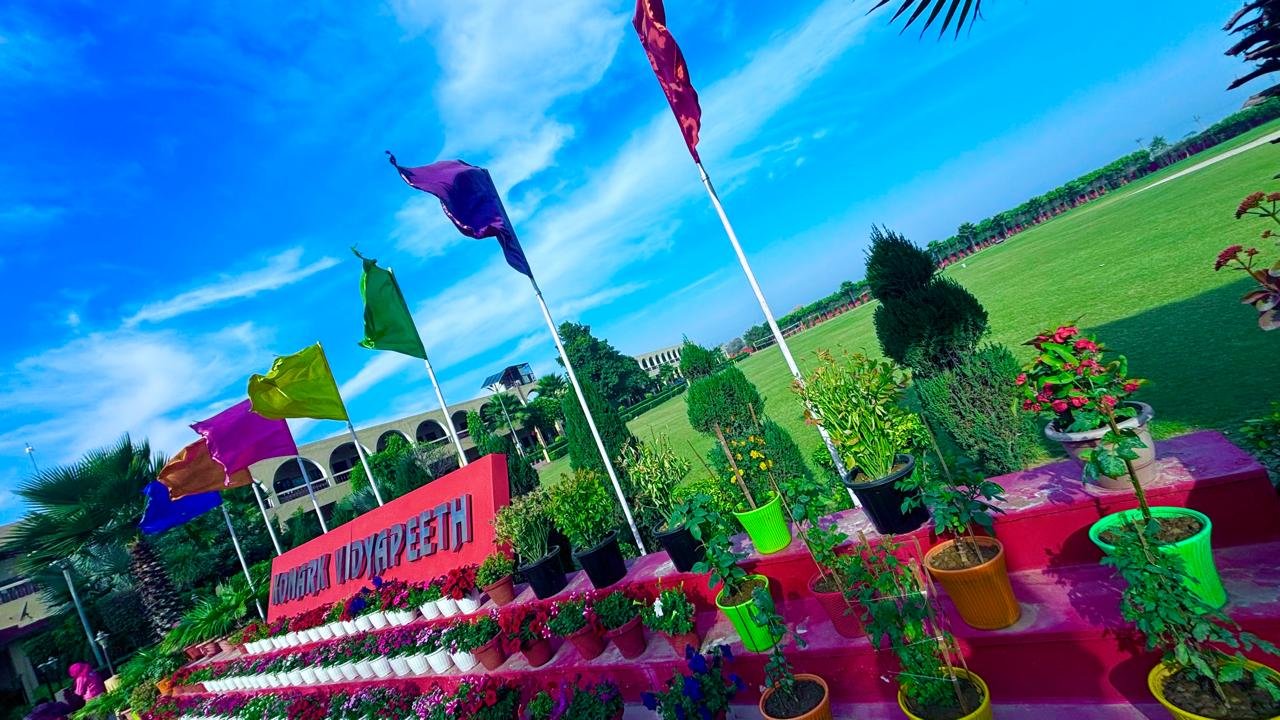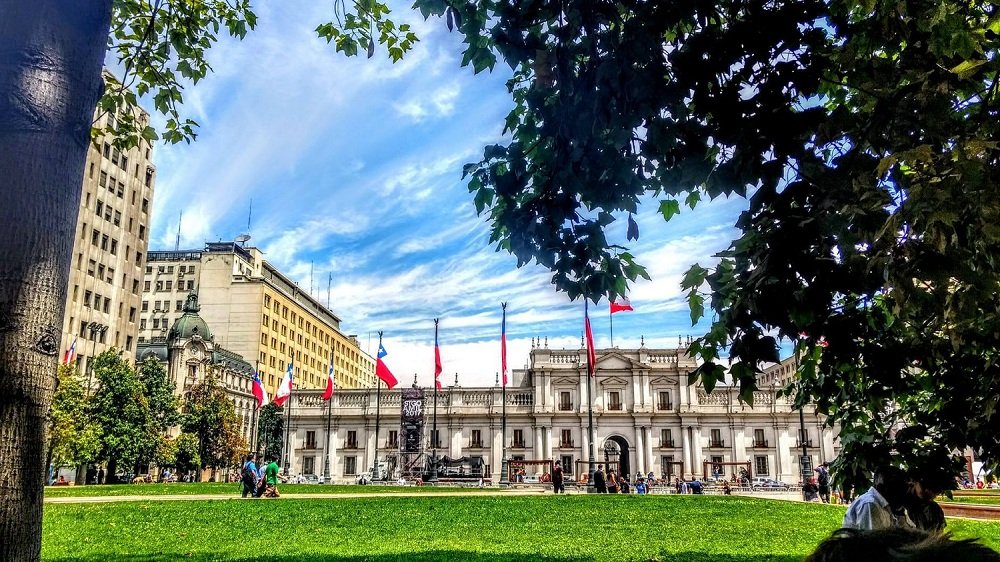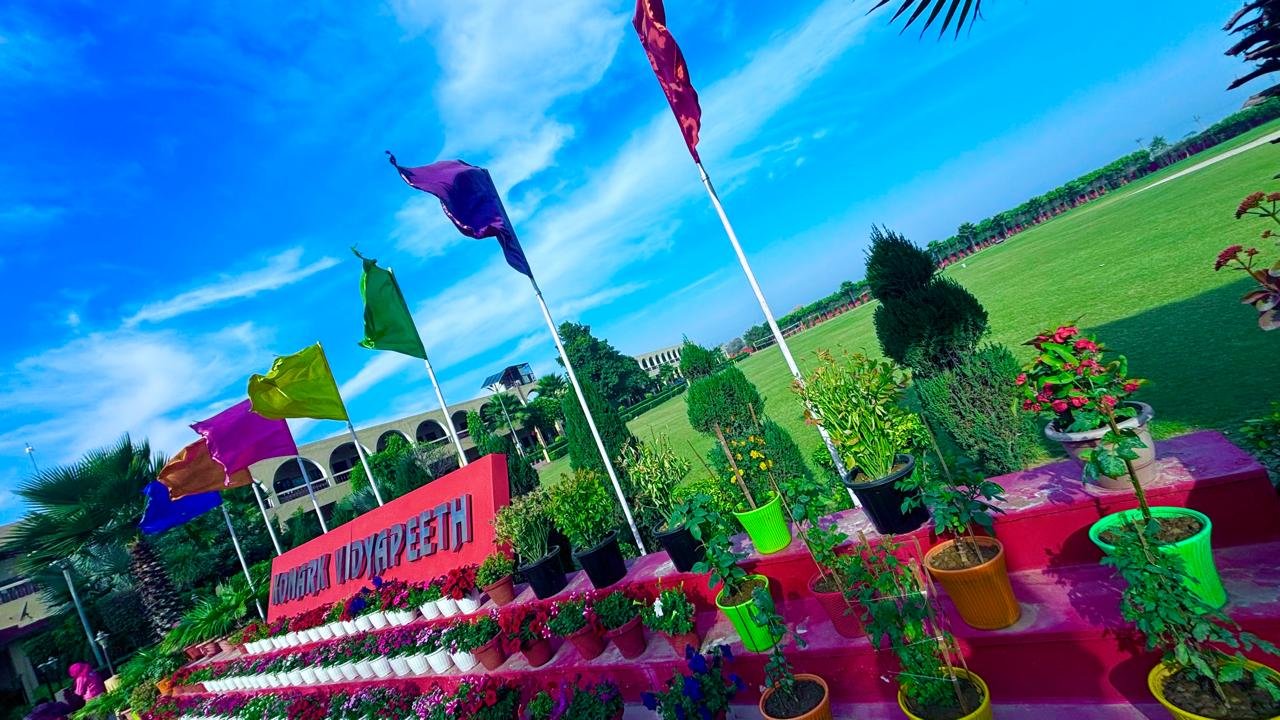 Well Equipped Labs
Labs are equipped with world class equipments and facilities based on the latest technology pertaining to different sectors. The students and faculties push the boundaries of possibilities in these world class labs and there is always a constant buzz in this part of the campus where new knowledge is created.
For chemistry lab
Physics lab
Computer lab
Botany lab
Language lab
Art and Craft Lab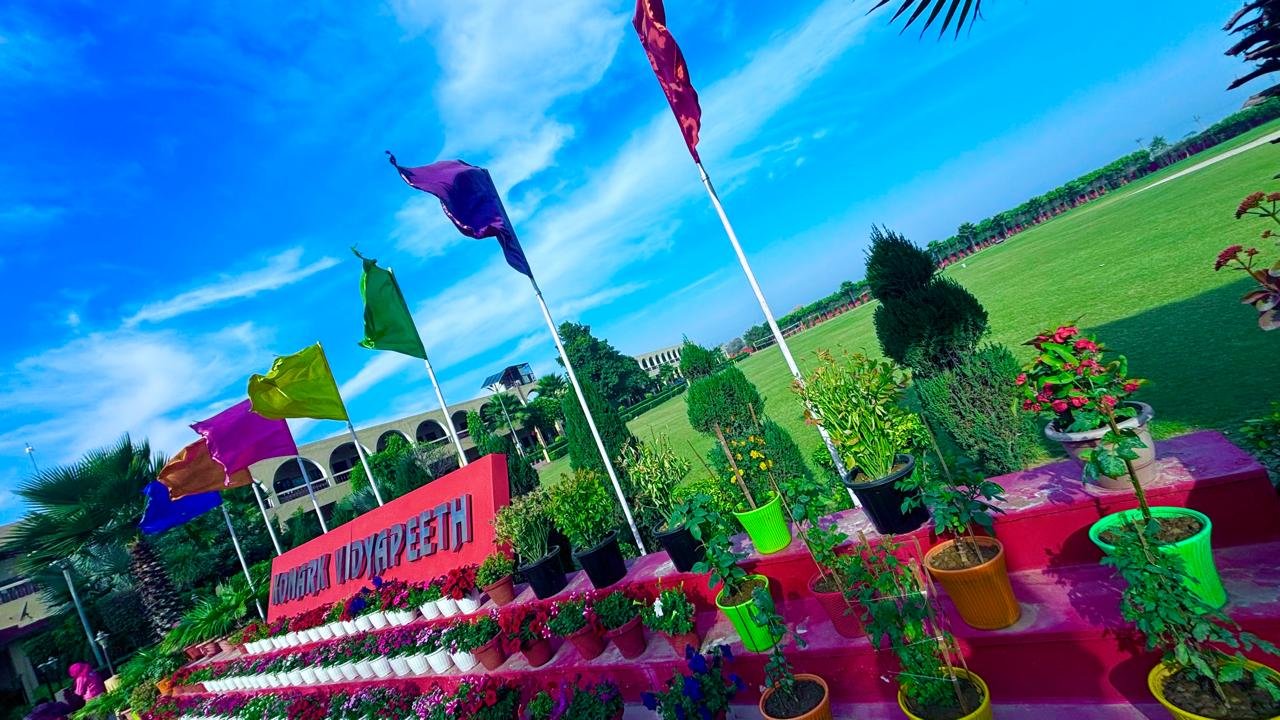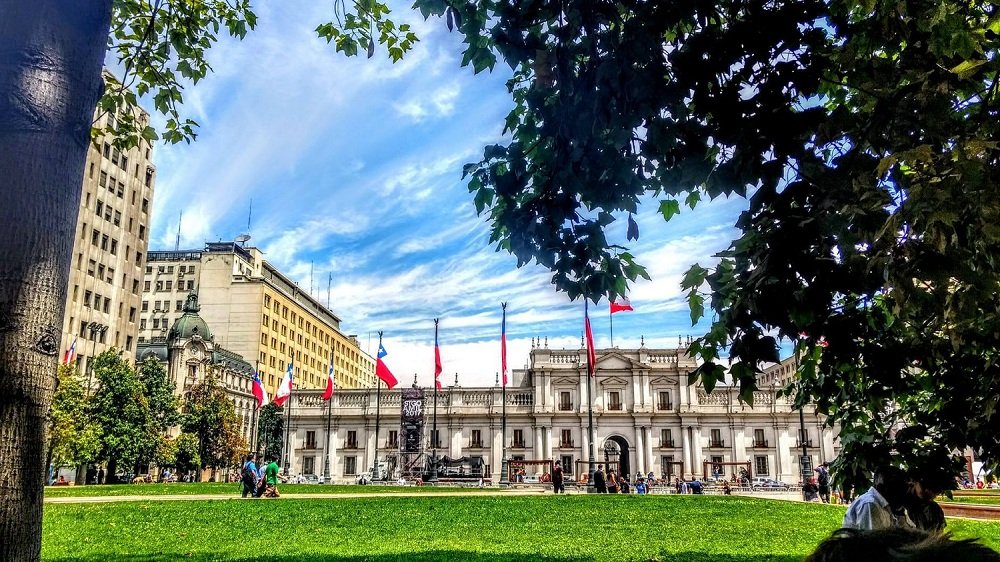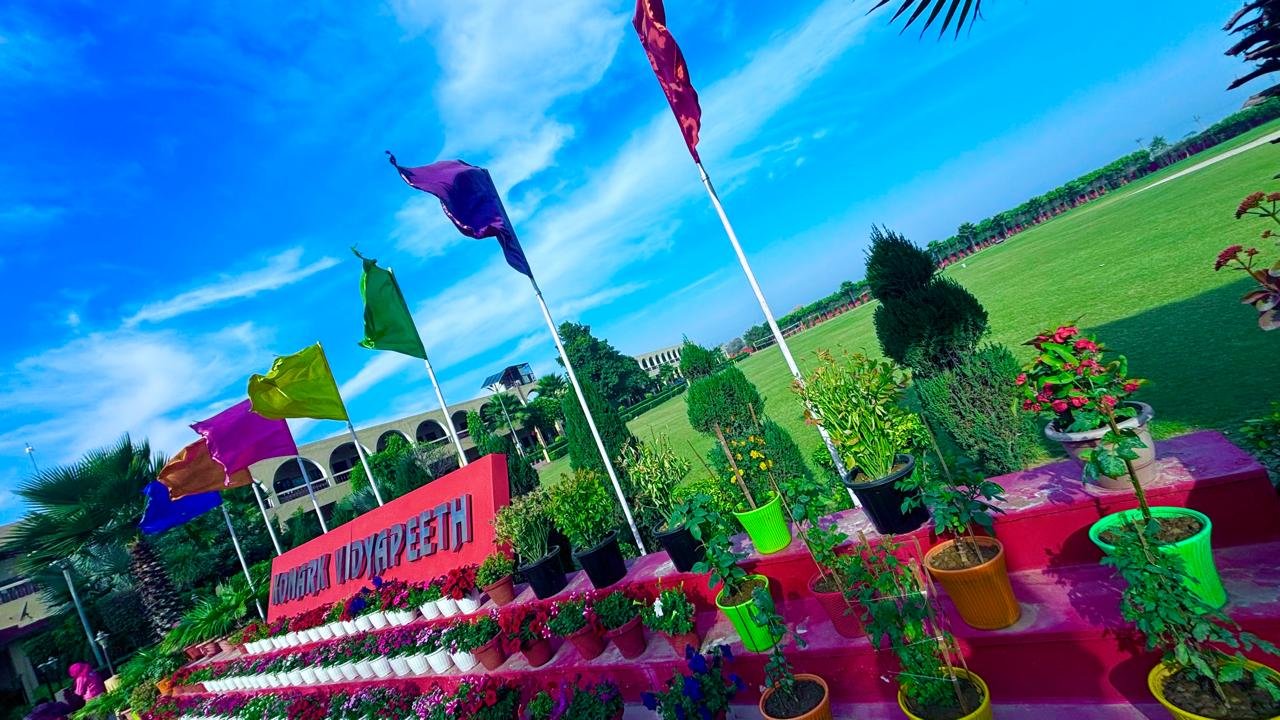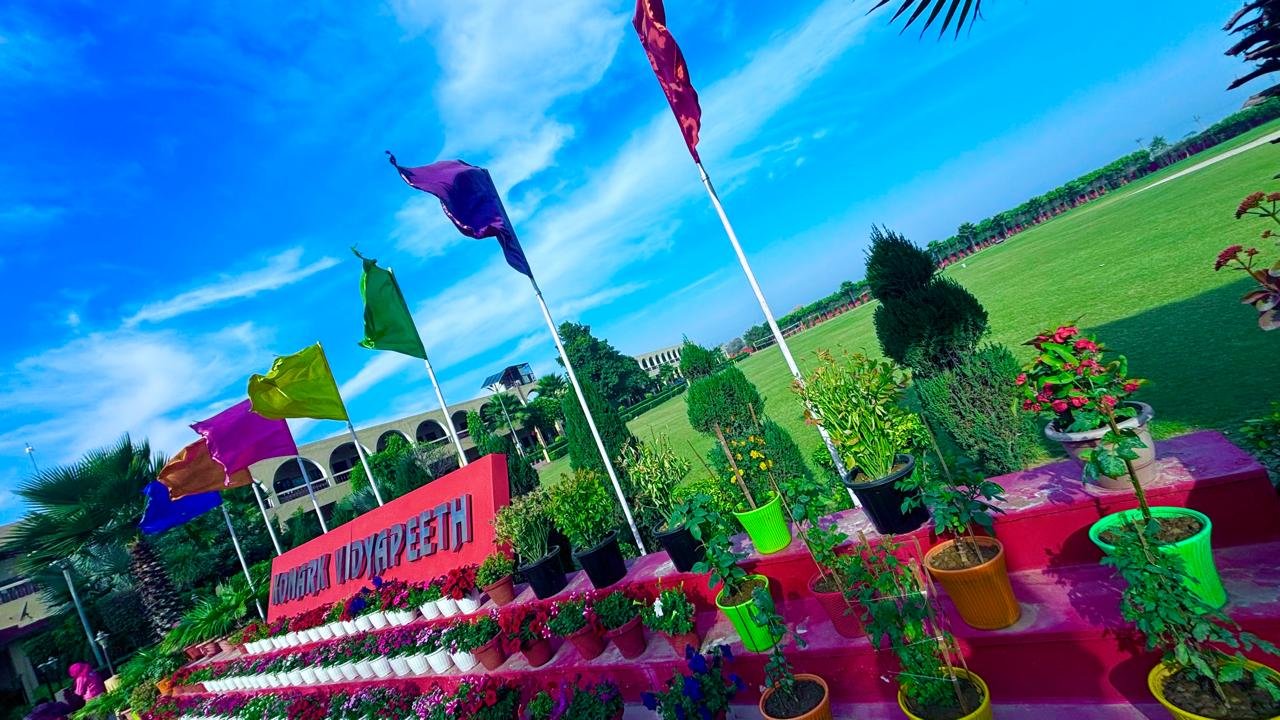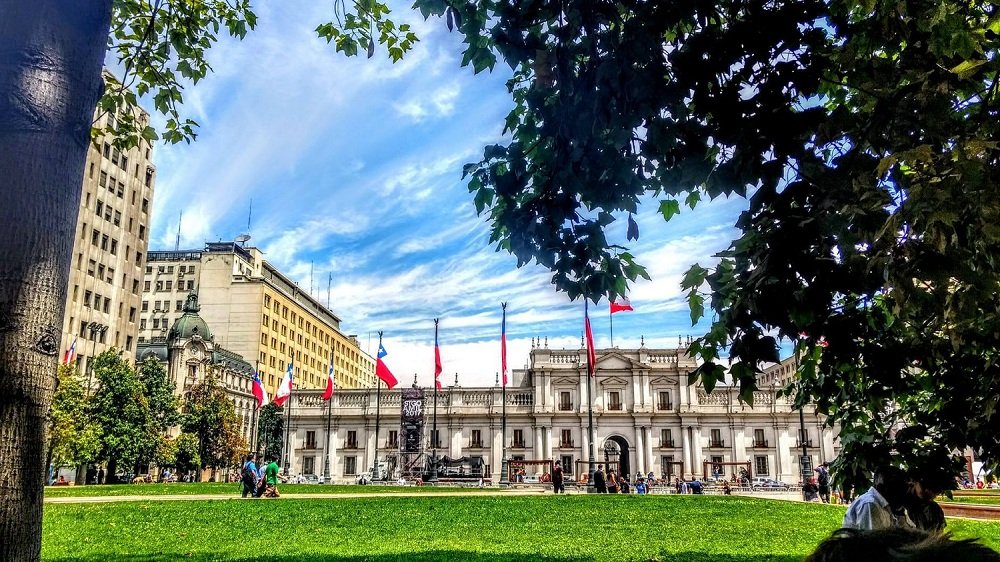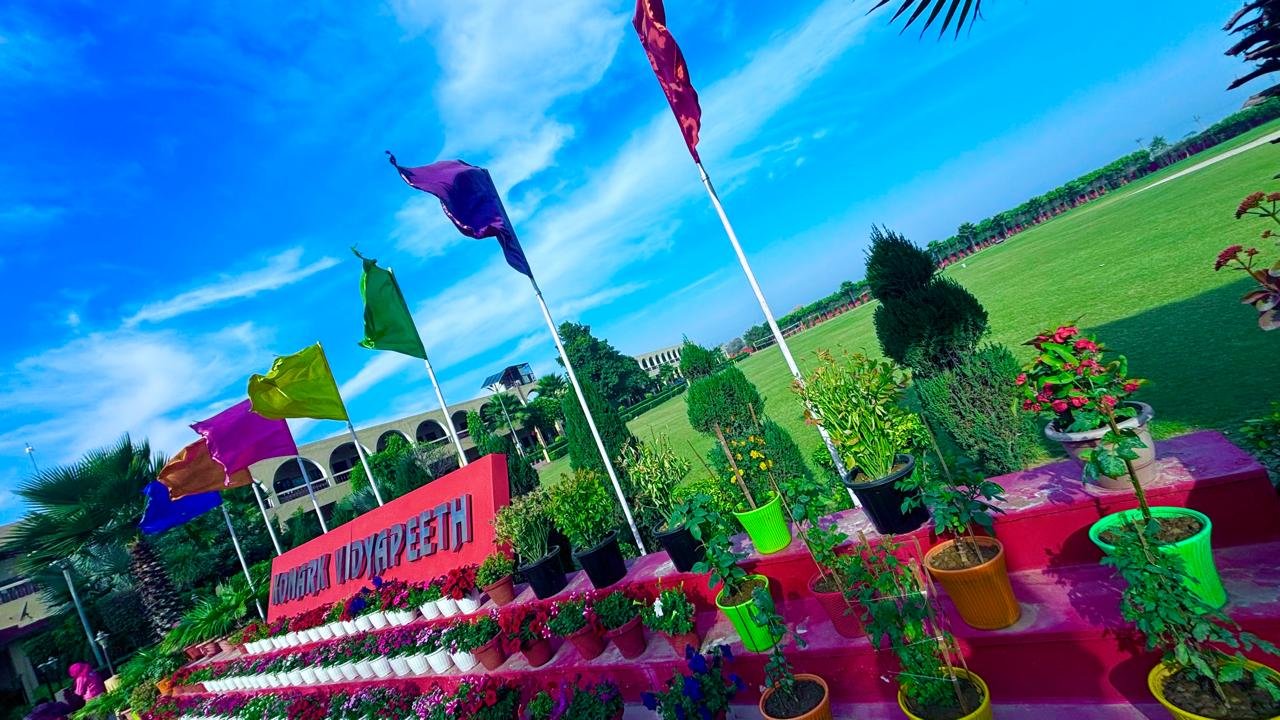 Computer Lab
Well-designed and separate computer labs for kids and older children, run by a well-educated and qualified faculty, with one-on-one access which means there is one computer for each child. Pre primary kids learn words through PowerPoint presentations and innovative software.
We have invested in new ERP software which would further raise teaching-learning-working at Udgam to contemporary technological standards.
There are 200 computers in our labs currently. They are state-of-the-art with multimedia, most of them with 17 LCD monitors that are easier on eyes, generate less heat and consume less power thereby keeping the classroom atmosphere comfortable for children. We use our own LAN with Windows XP for teaching-learning, documentation and presentations. Currently we can claim 1:10 as the 'student to computer ratio' on campus.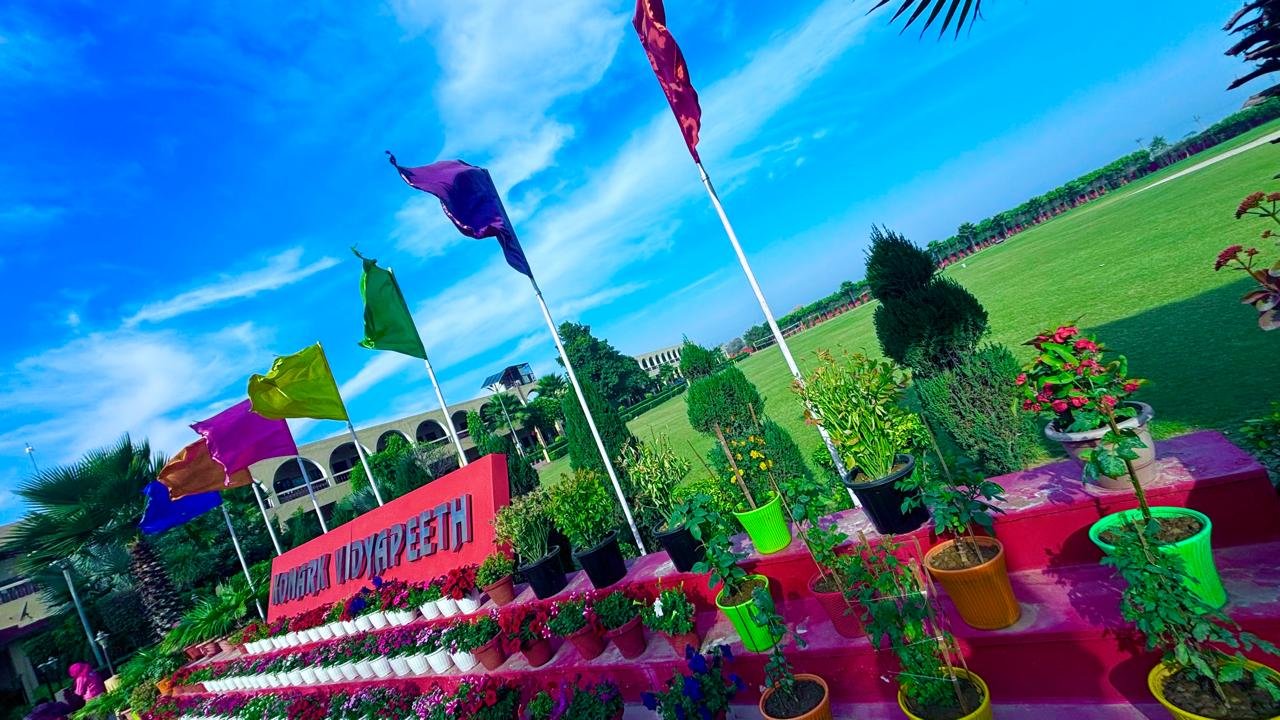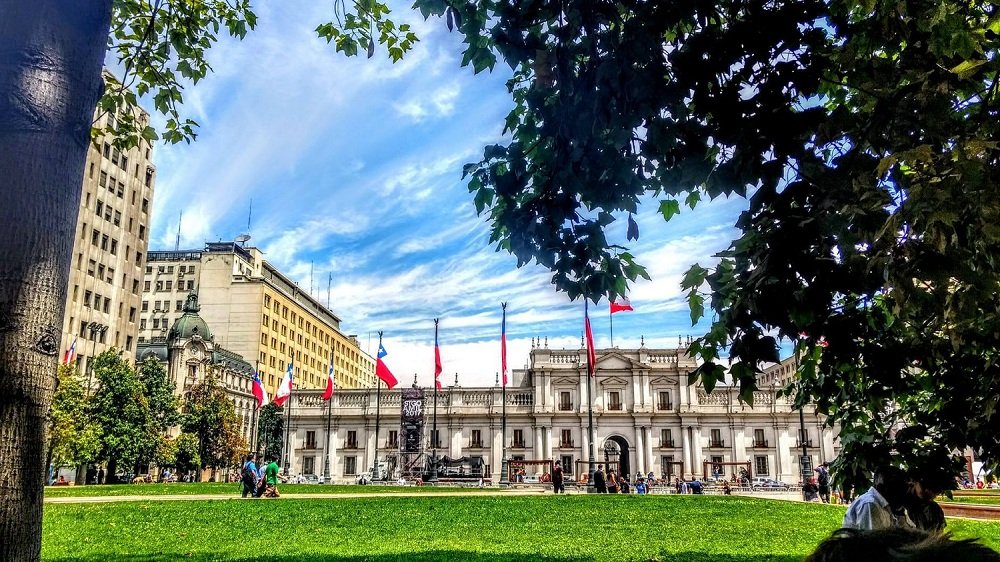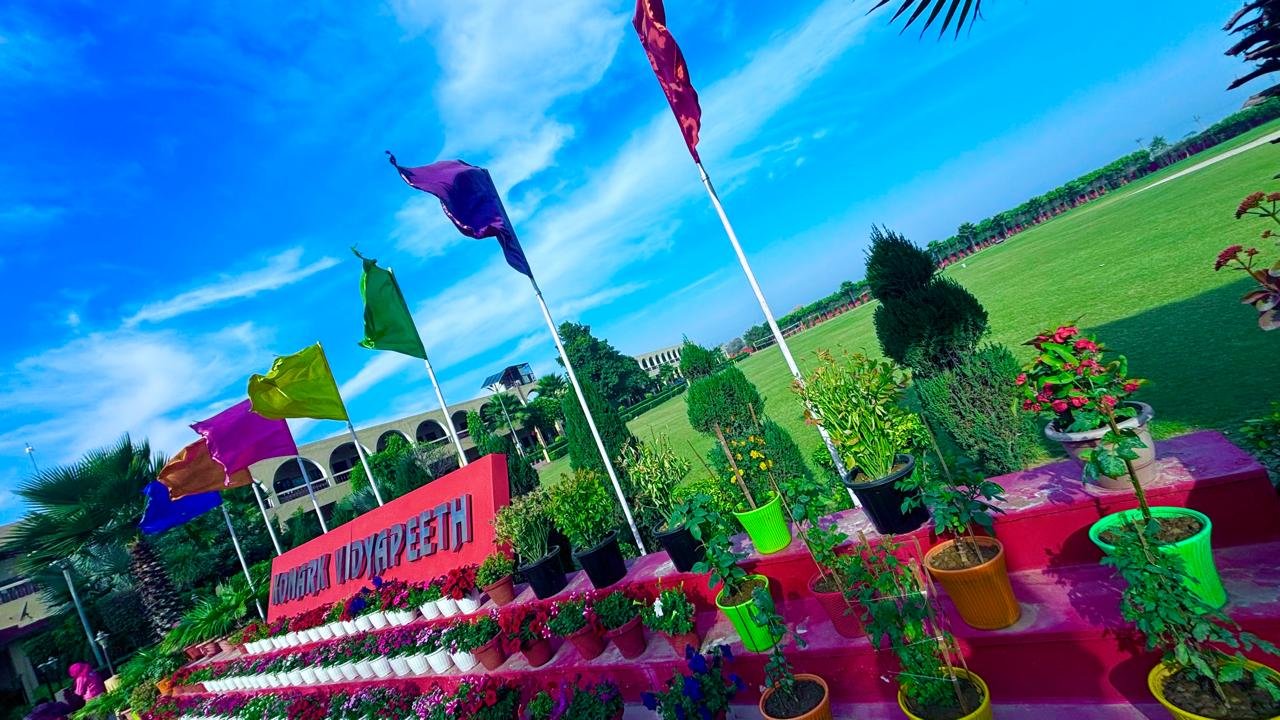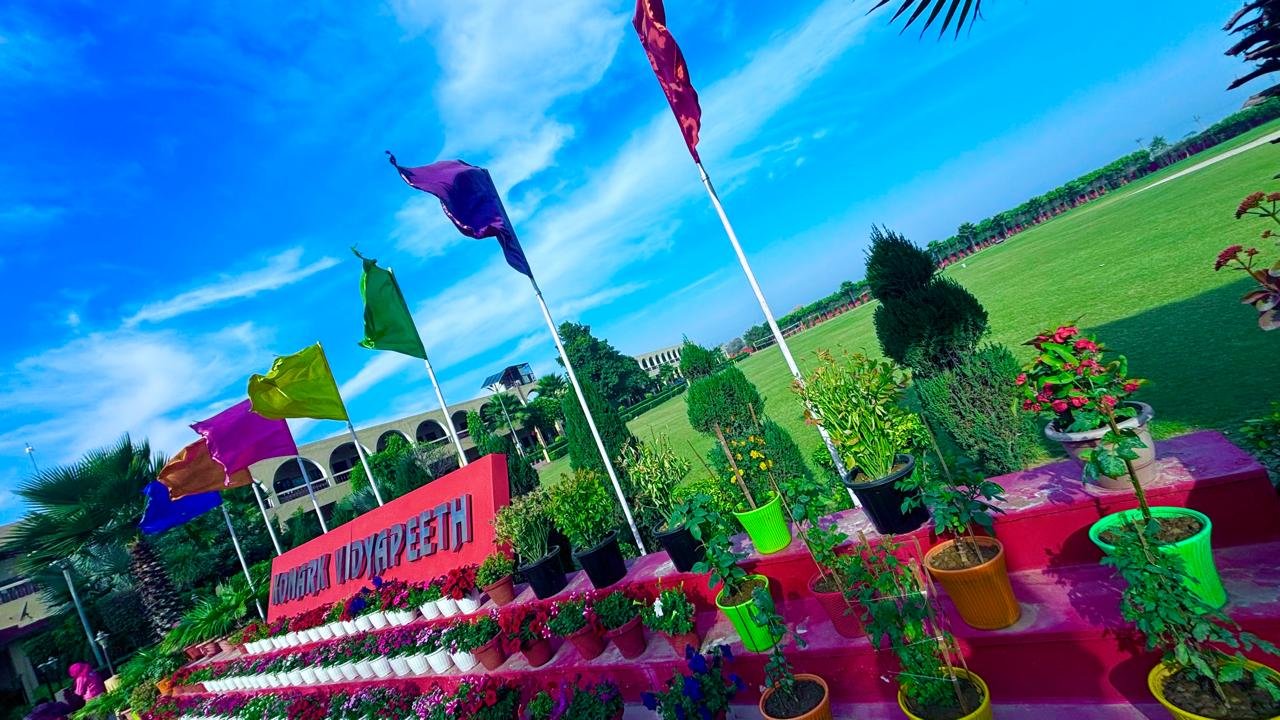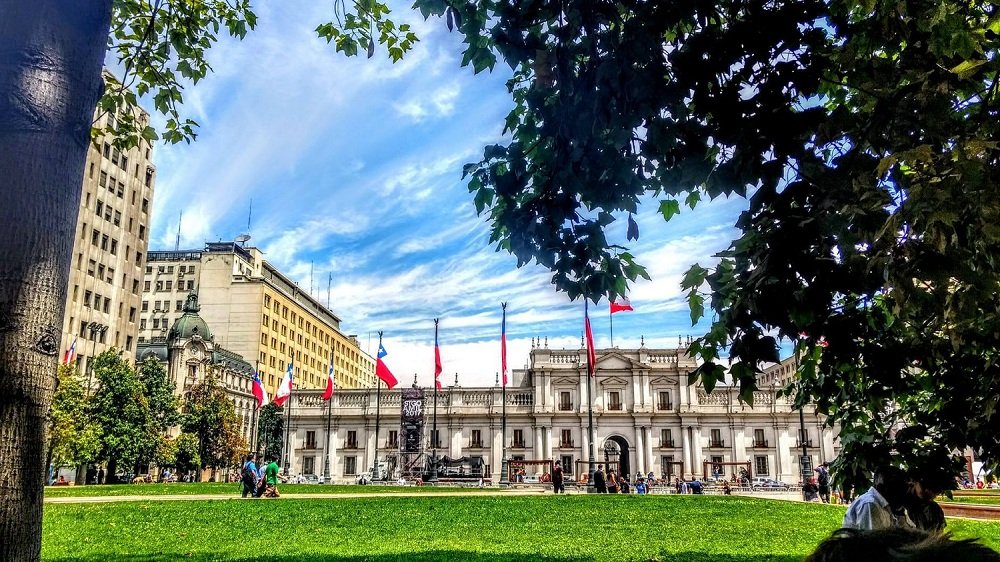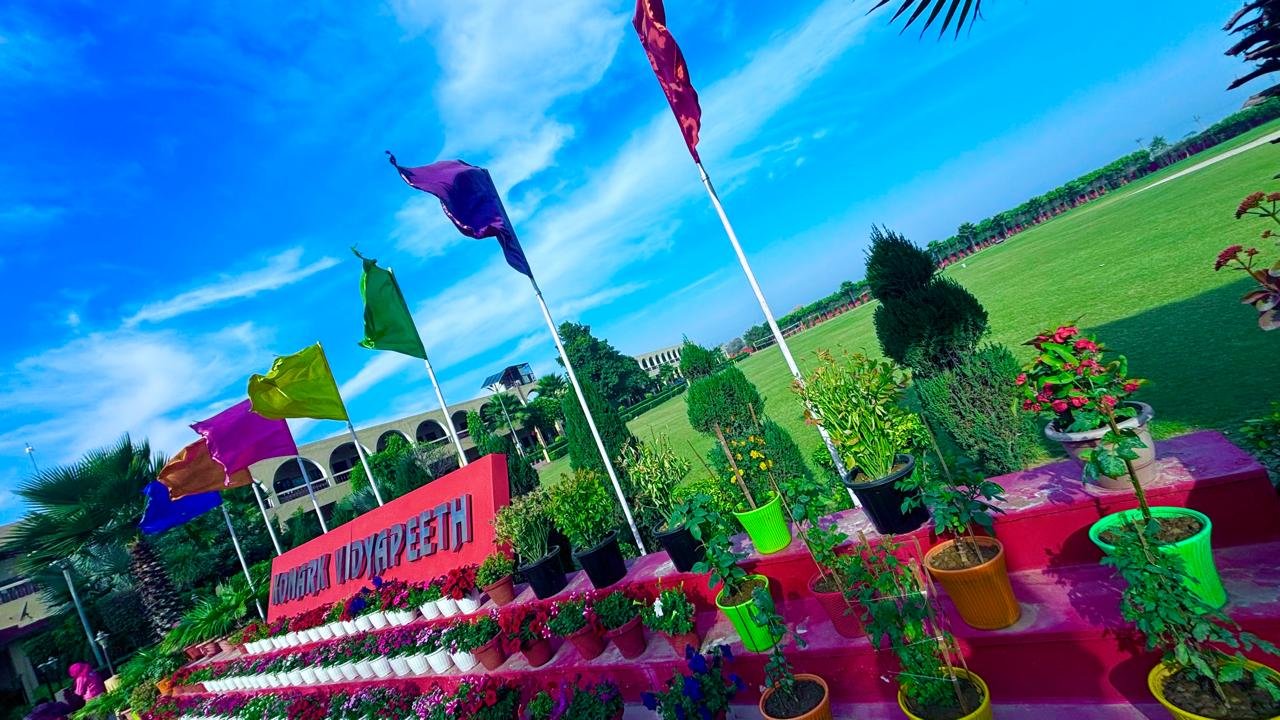 Physics Lab
Konark School is proud to have a sophisticated Physics Laboratory with the latest state-of-the art facilities that equip the students to have hands on experience. The Flat-topped tables used as student workstations allow multiple arrangements and combinations for laboratory work and small-group activities. The equipment ranges from the commonly found lens, magnet, beam balance, spring balance, glass prism to the advanced apparatus like a voltmeter, ammeter and resistors and spectrometers to name a few.
The laboratory is also equipped with an Interactive board and LCD projector that allows the teachers to incorporate the latest technology in their lessons to arouse the interest and curiosity of the students.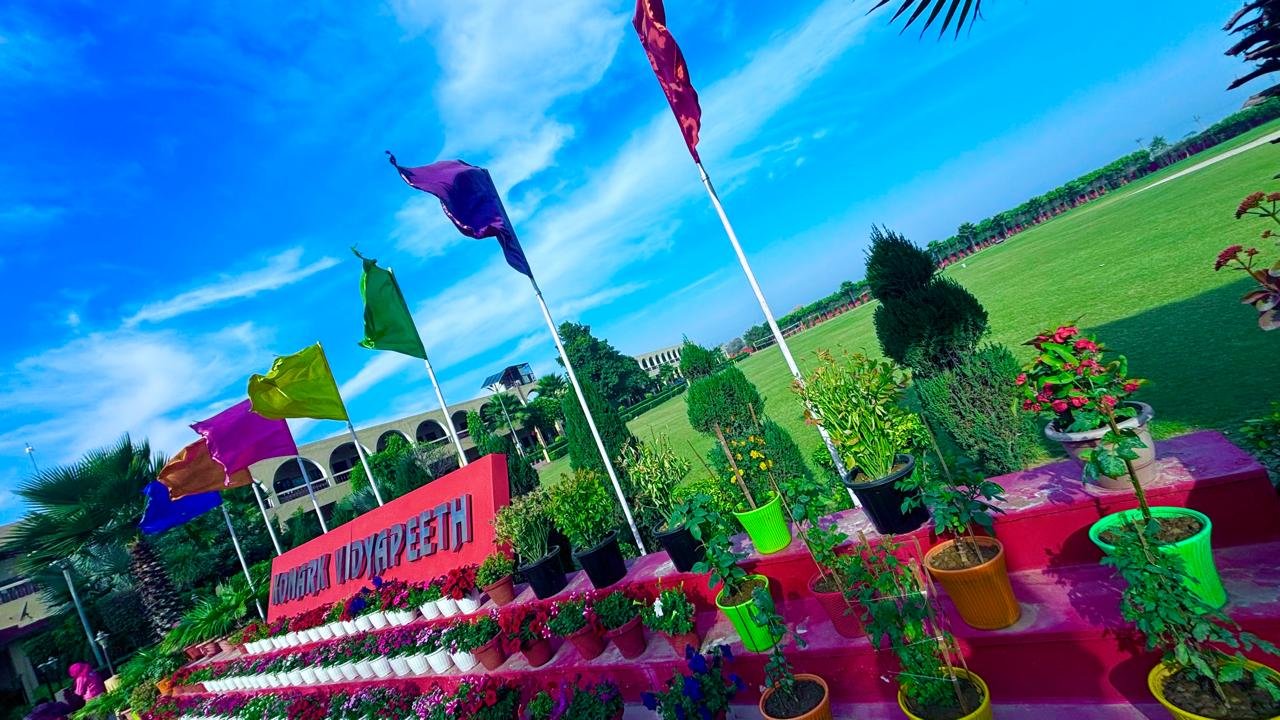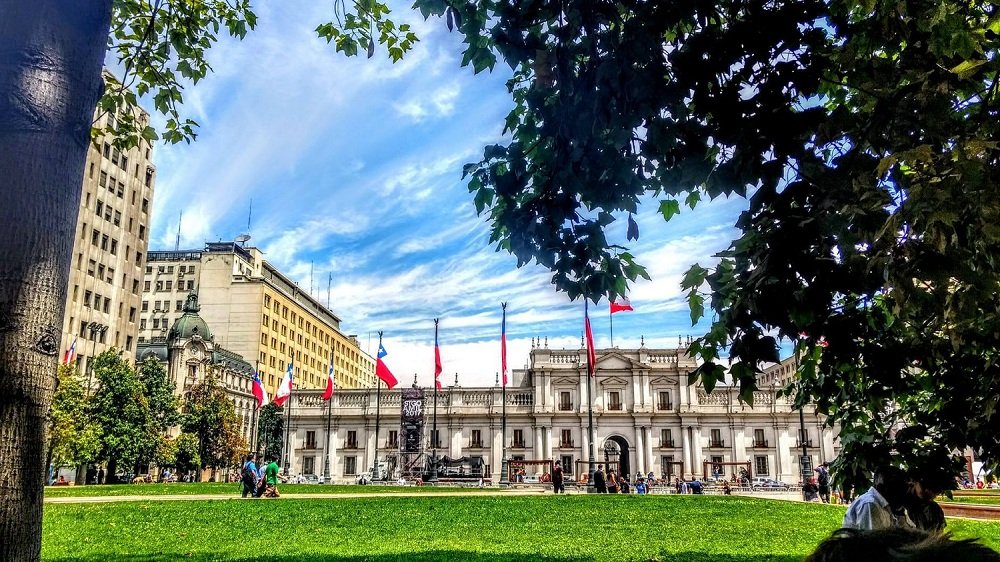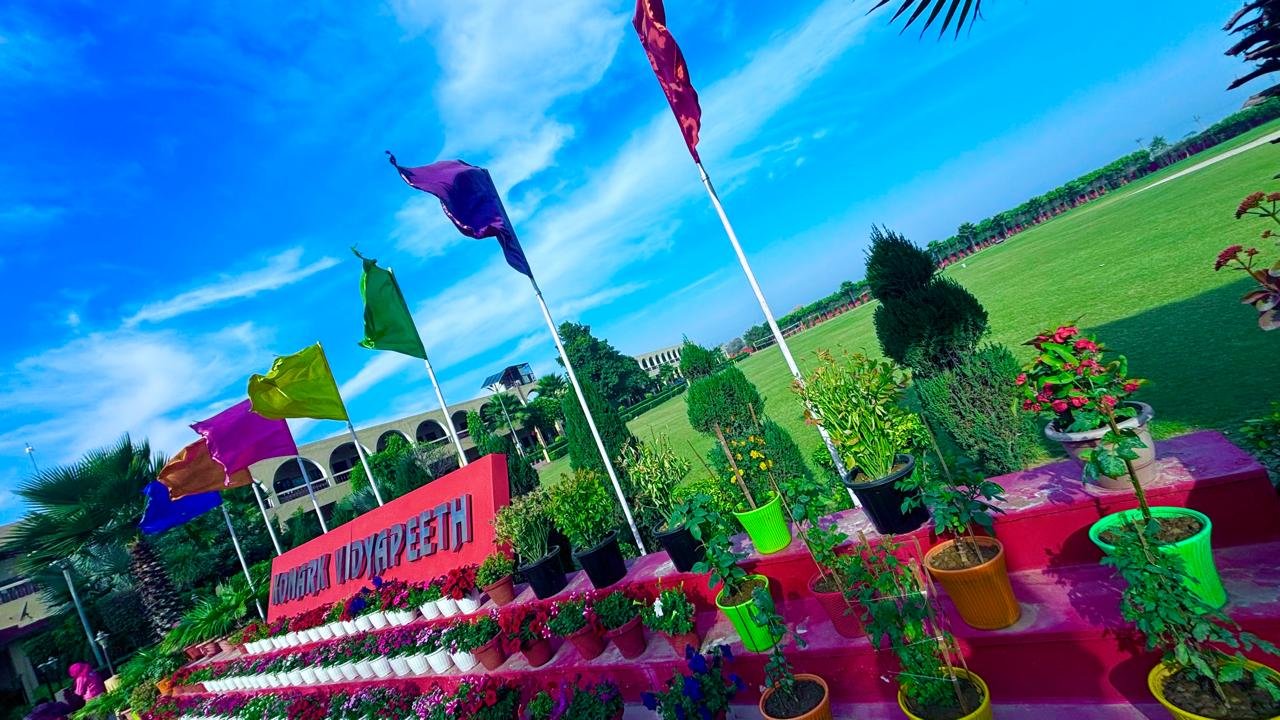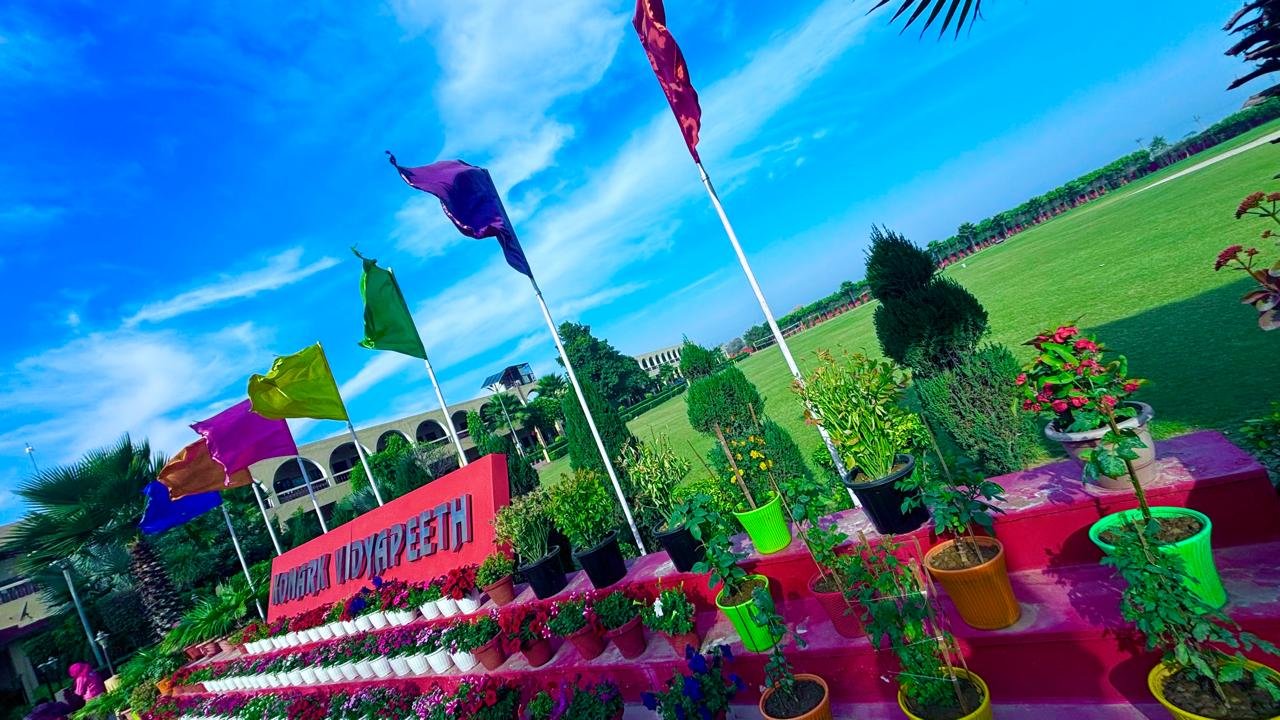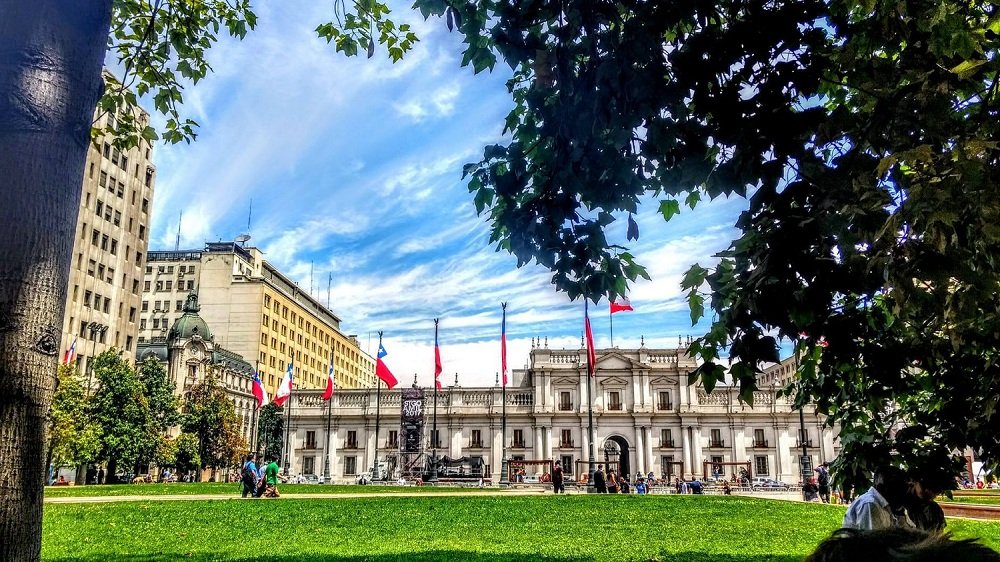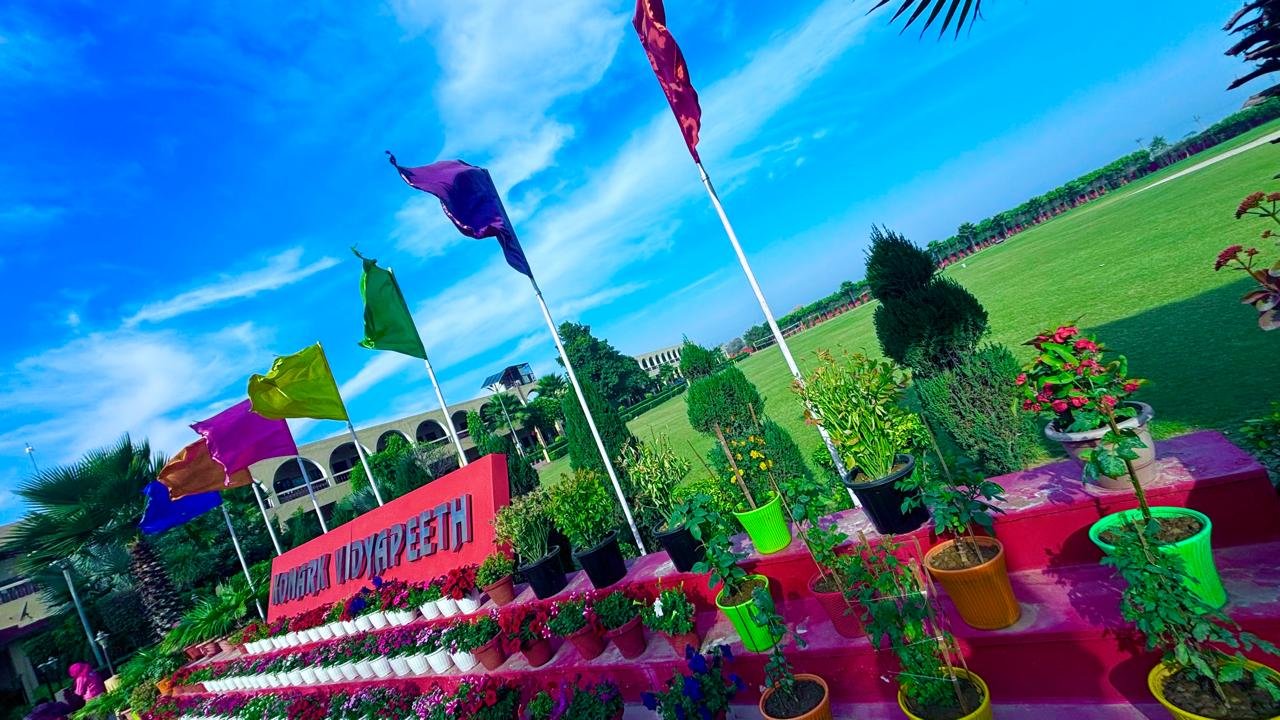 Chemistry Lab
Chemistry Laboratory provides a platform for students to nurture the budding scientist within them. The laboratory is furnished with latest hi-tech interactive smart boards for a virtual real life learning experience.
The Lab is provided with the state- of- the art devices like Fume hood, Distillation unit, Electronic weighing machine, Bunsen burners, beakers and flasks. Concealed gas line and the safety devices such as Firefighting equipment, First- Aid Kit etc. The acids and other reactive chemicals are stored in separate locked cupboards as a further precautionary measure. The students are provided with separate workstations with individual burners and plug points.
The apparatus includes the common place strikers, mortar and pestle, clay triangles, watch glasses, crucibles, crucible tongs, chemical spoon, stirring rods, filter funnels and a variety of stoppers.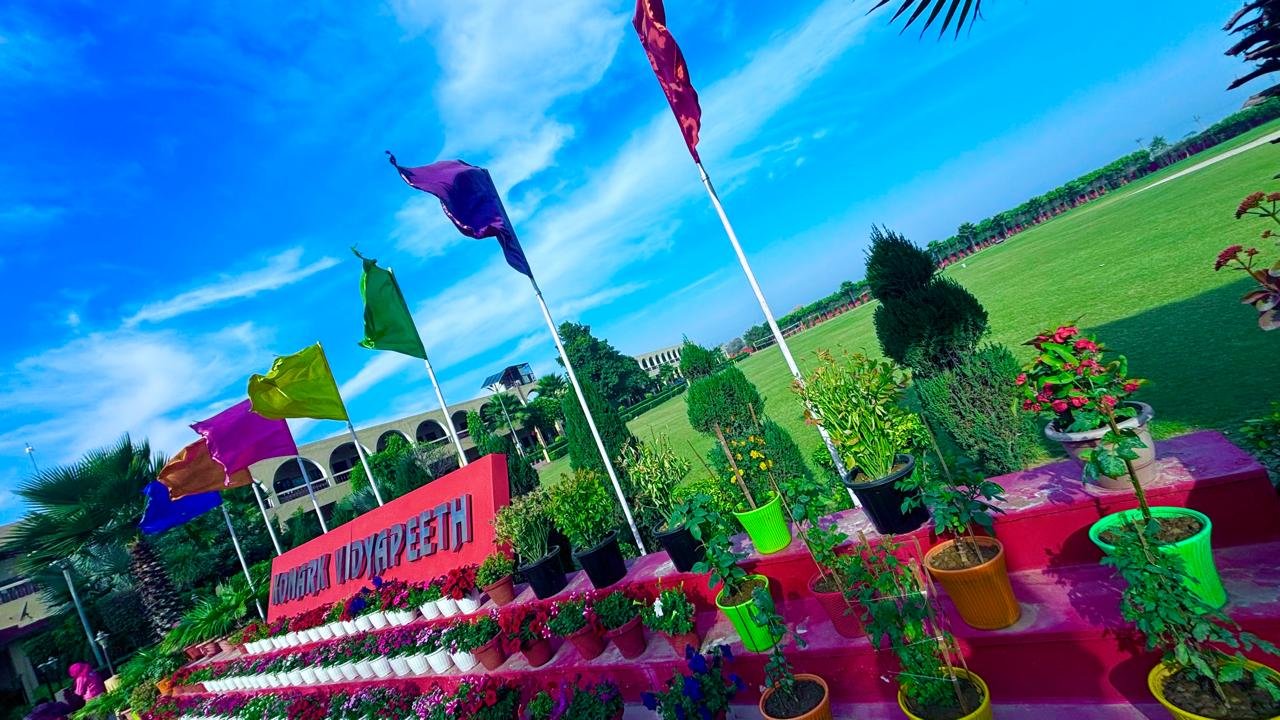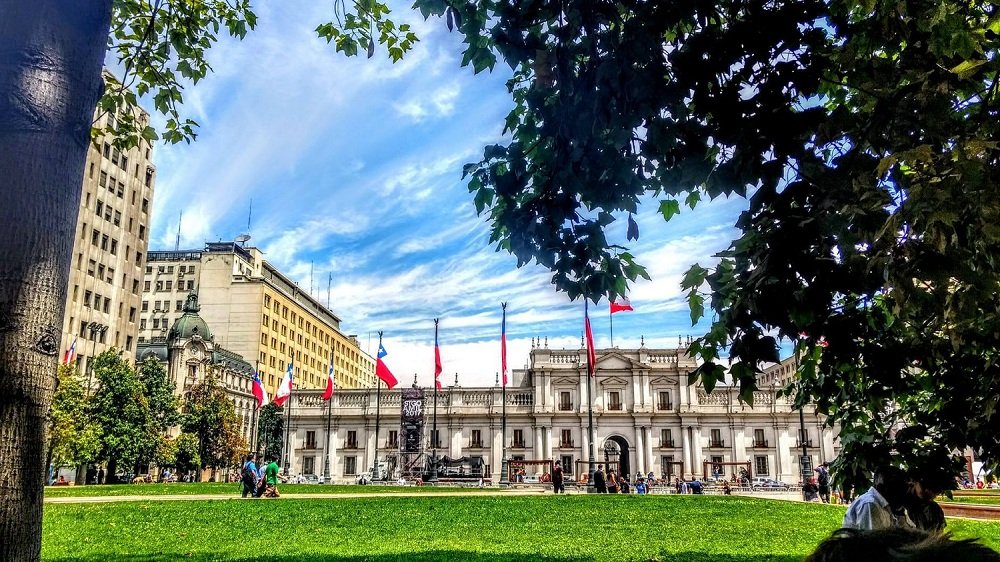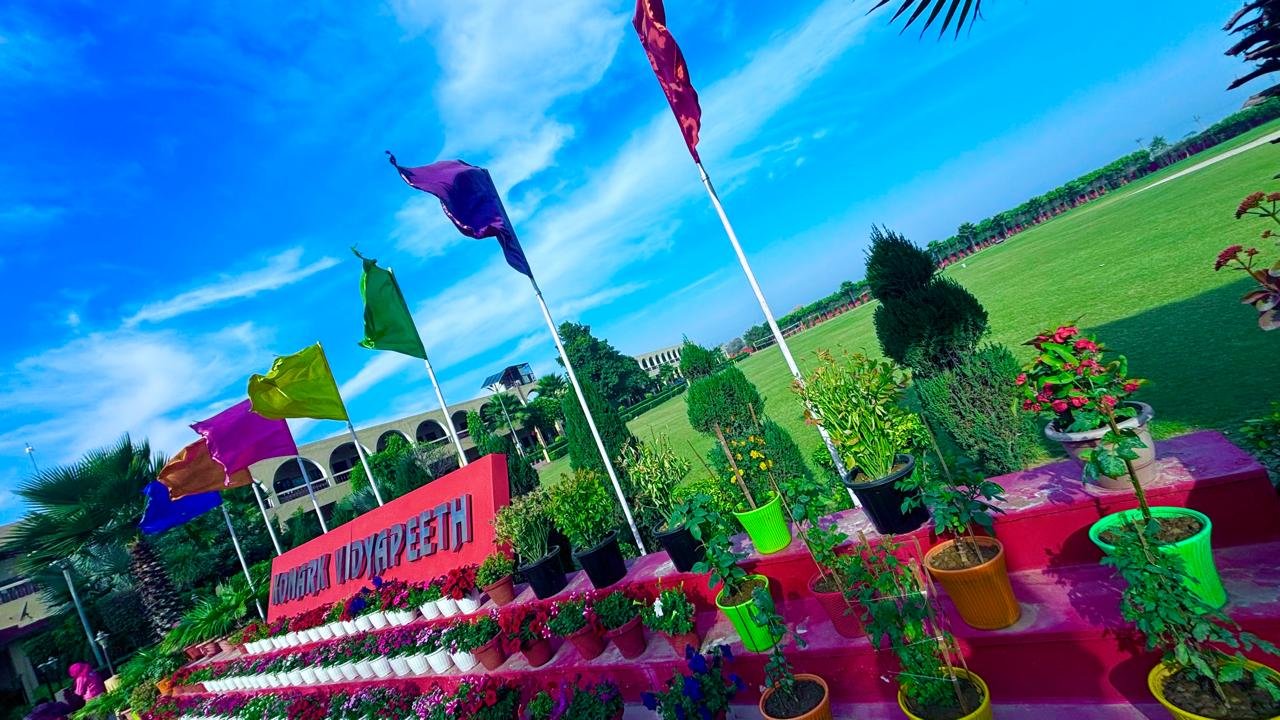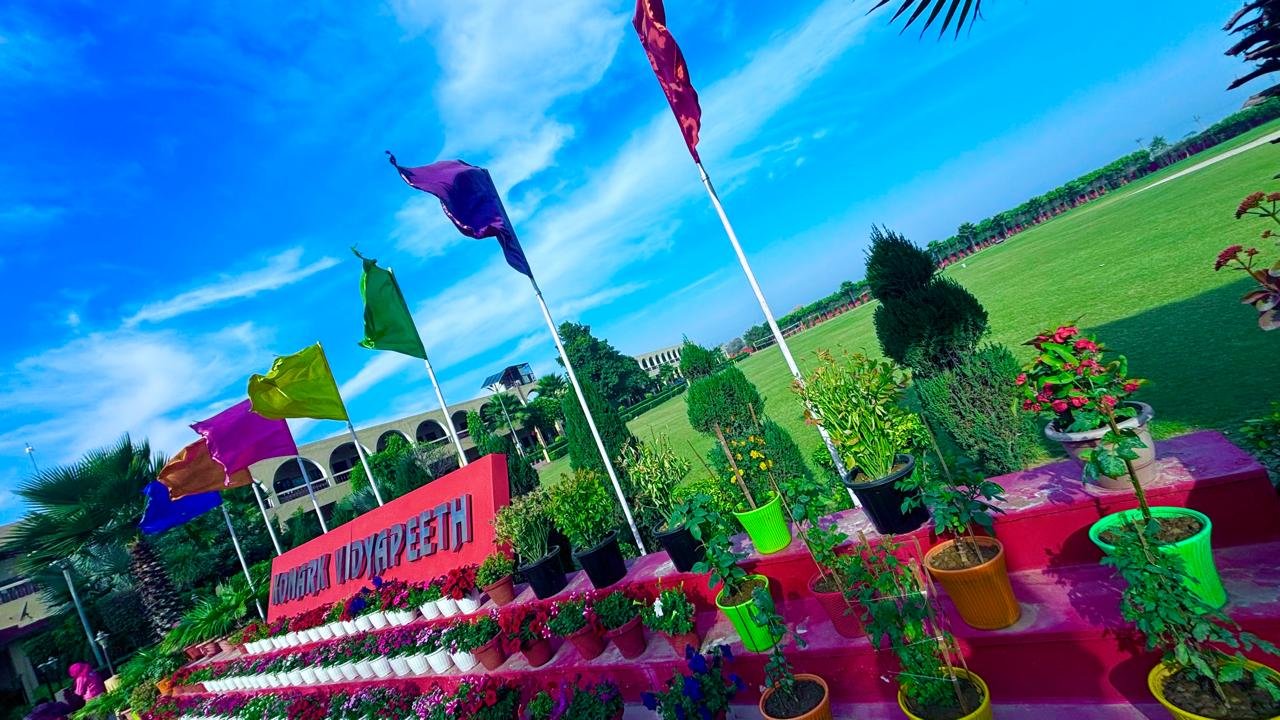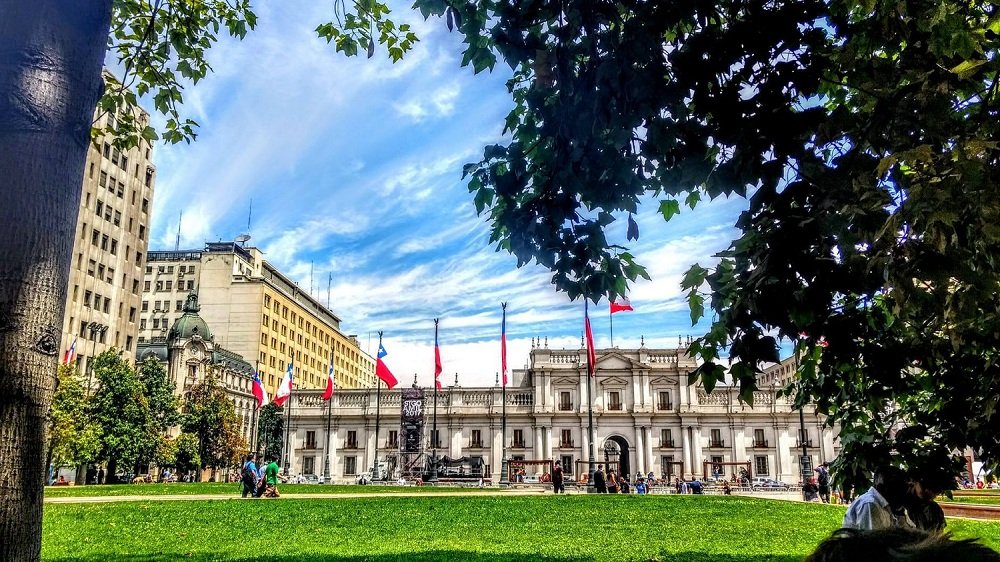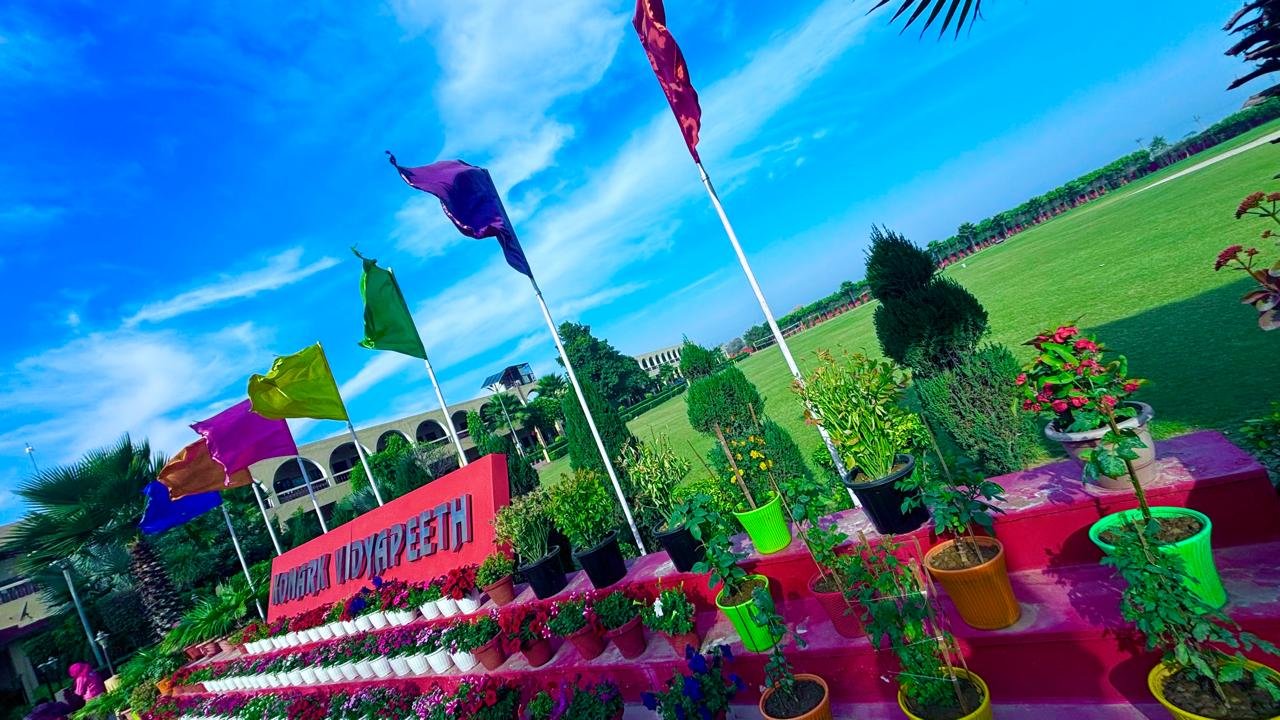 BIOLOGY LAB
Konark School vaunts an intricately designed Biology Laboratory planned to meet the demands of the advancement in science and technology. The marble worktops are heat resistant and storage cabinets are easily accessible. The laboratory apparatus ranges from simple slides, test-tube, petridishes to the composite microscopes of varying powers to observe samples and organisms closely.
They are high-powered, extremely expensive, and sensitive pieces of equipments that can make even the smallest part of a single cell seem clear. All the microscopes with digital eyepieces and built in cameras are a great way to preview live colour digital images directly from microscope to the computer via a USB port.
Besides the aforesaid the laboratory also has charts, models and specimens meant for demonstrations. The interactive board connected to a computer system and projector makes the biology lessons more effective and interesting. The exhaust system efficiently sustains a comfortable environment in the room even while performing experiments requiring chemicals that let out fumes.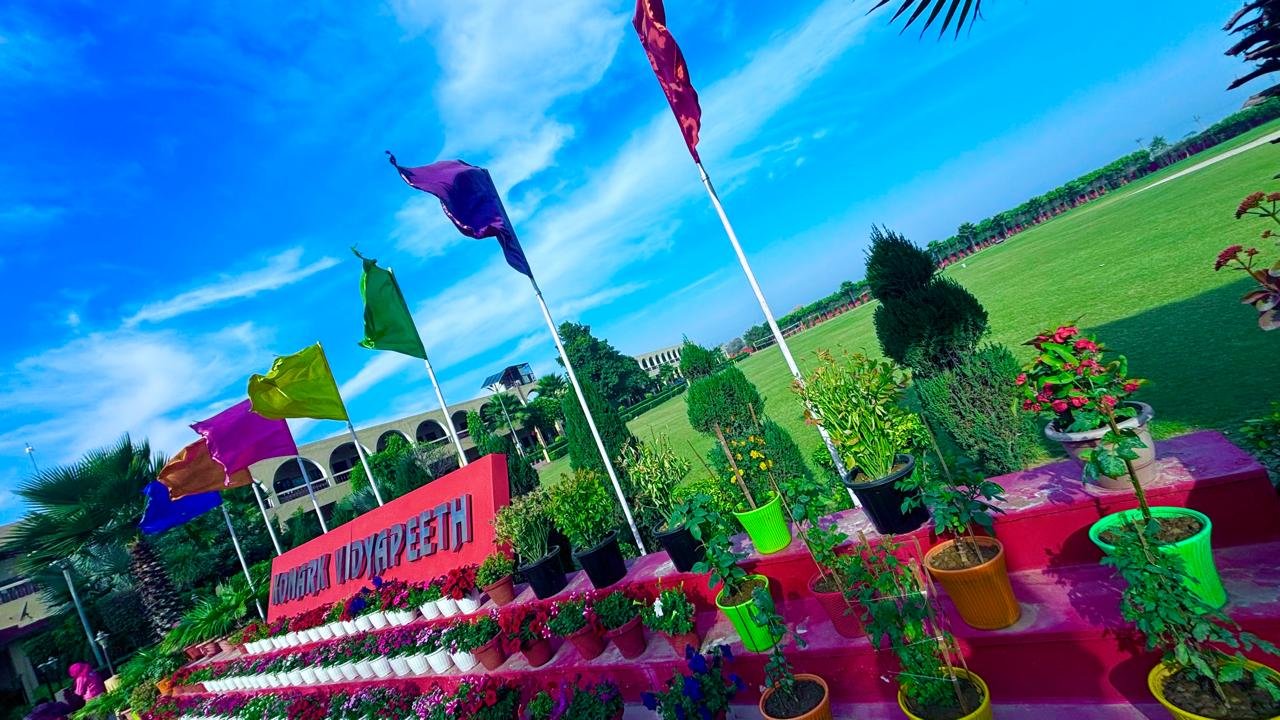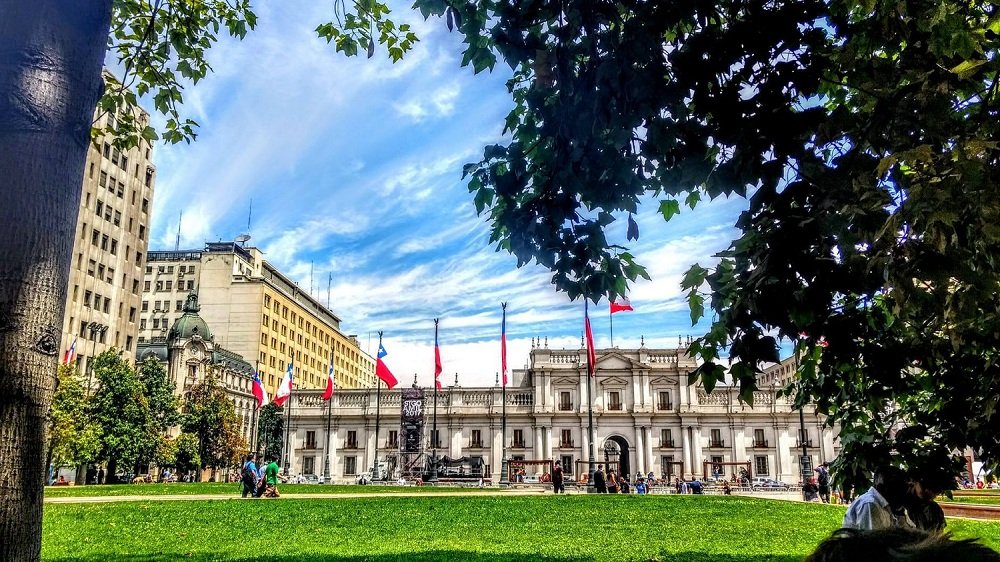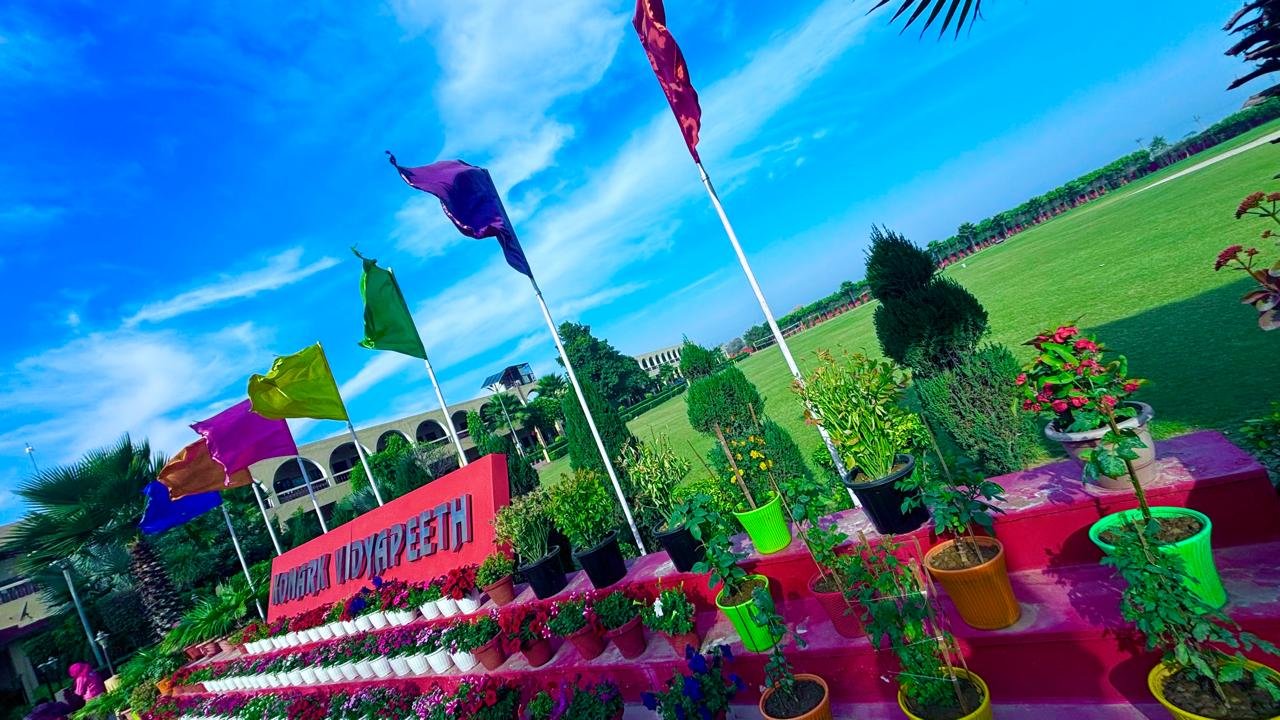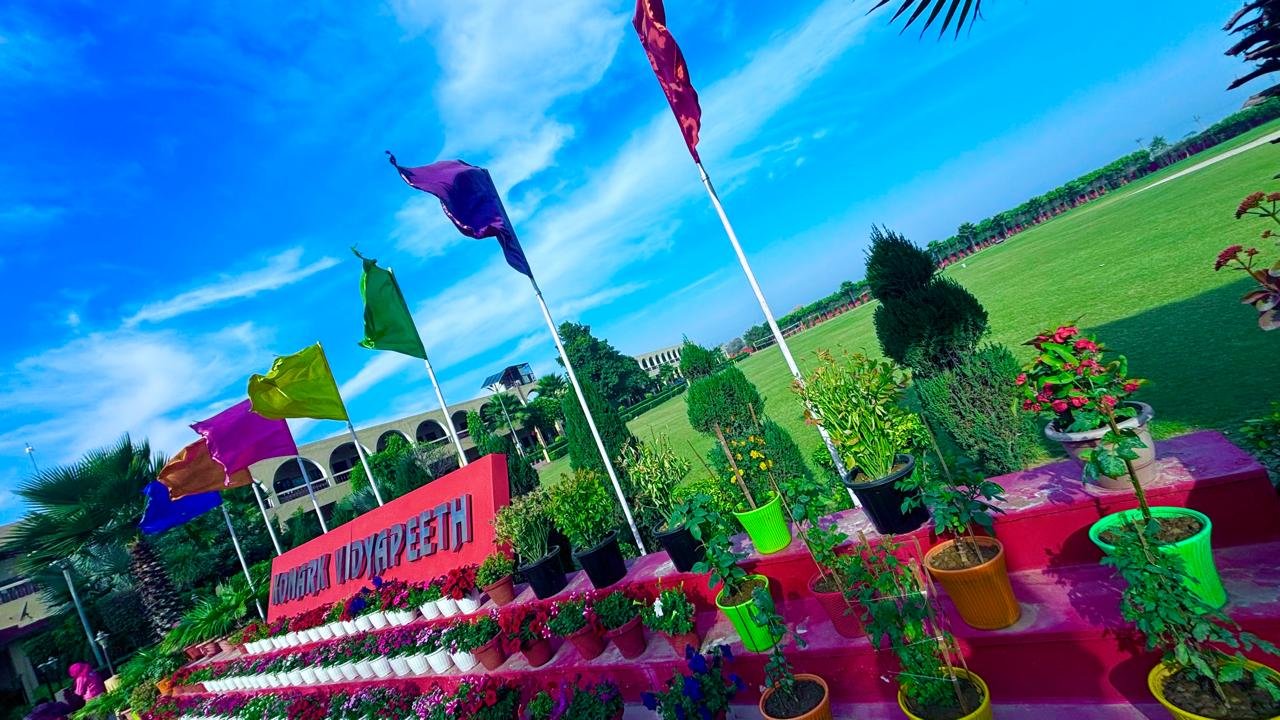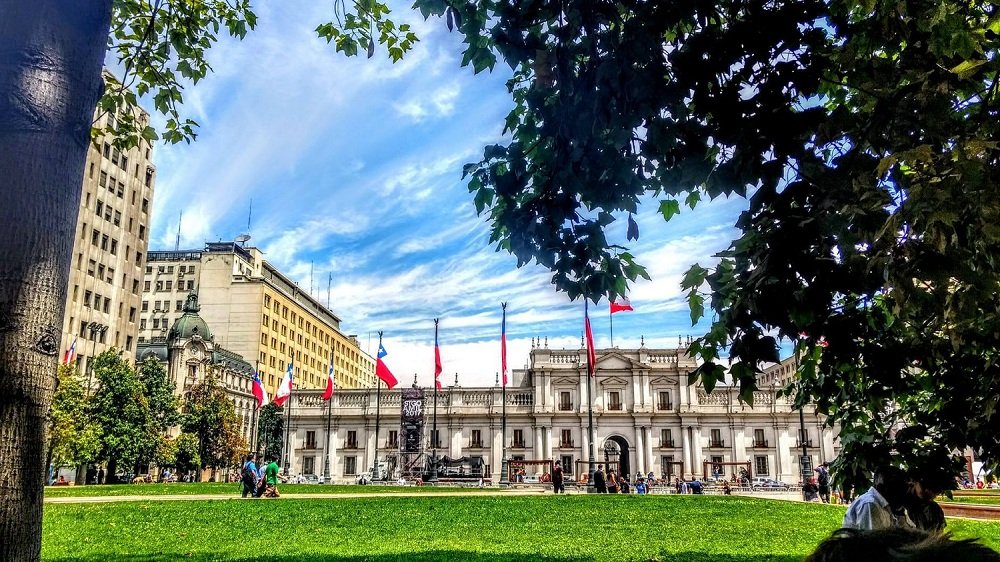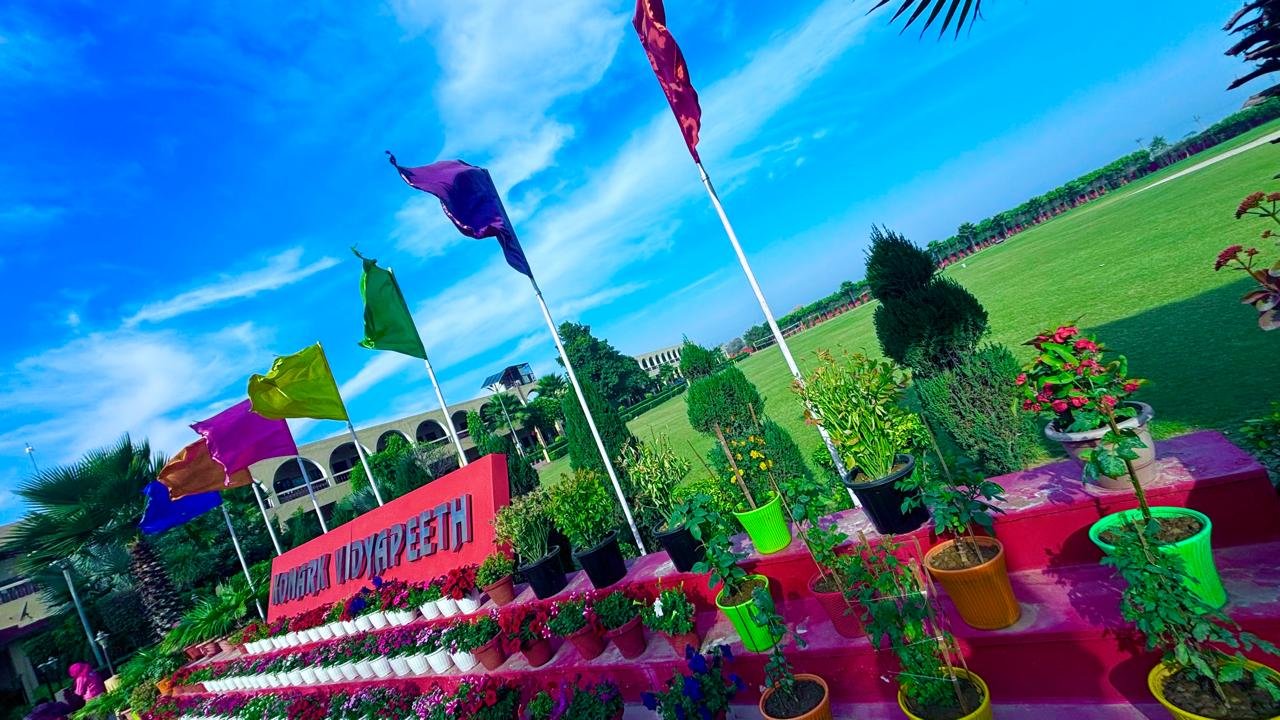 SPORTS AT Konark
"What can be learned on the ground cannot be learned in the classroom"
At Konark, we lay a strong emphasis on sports and physical development. Our sports curriculum is planned and designed for students to develop and enhance skills like strength, speed, endurance, agility, flexibility, control, balance etc. Sports today has also evolved as a form of entertainment and also offers promising careers.
We believe in mass participation, exposing our students to a number of sports events at inter-school, state, national and international level. Every student is encouraged to join at least one school sports team. The P.E. teachers we employ are young and energetic with a good amount of expertise in sports and provide coaching for sports like football, basketball, throwball etc.
We have weekly achievable goals for the different skills required for a particular sport and train students accordingly. Intersection matches are conducted every four months.
For students to know the benefits of the sports they play, they are informed about the body parts and muscle development in playing each sport along with game knowledge.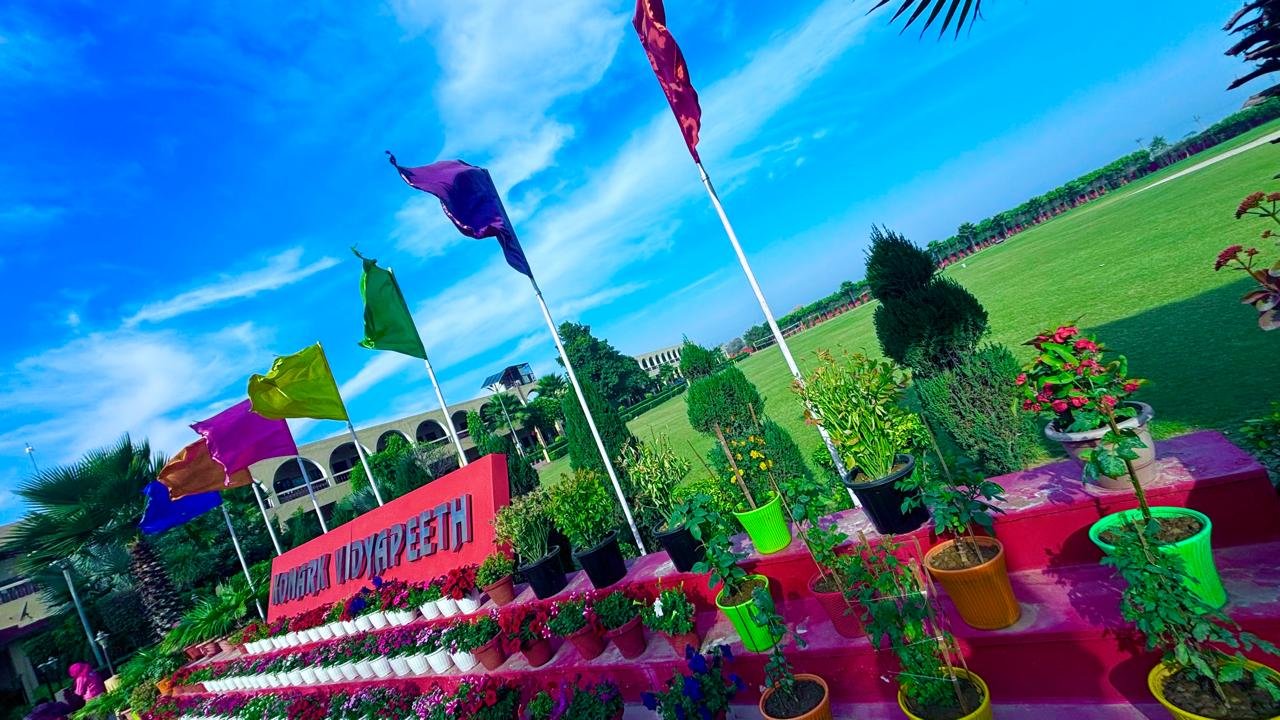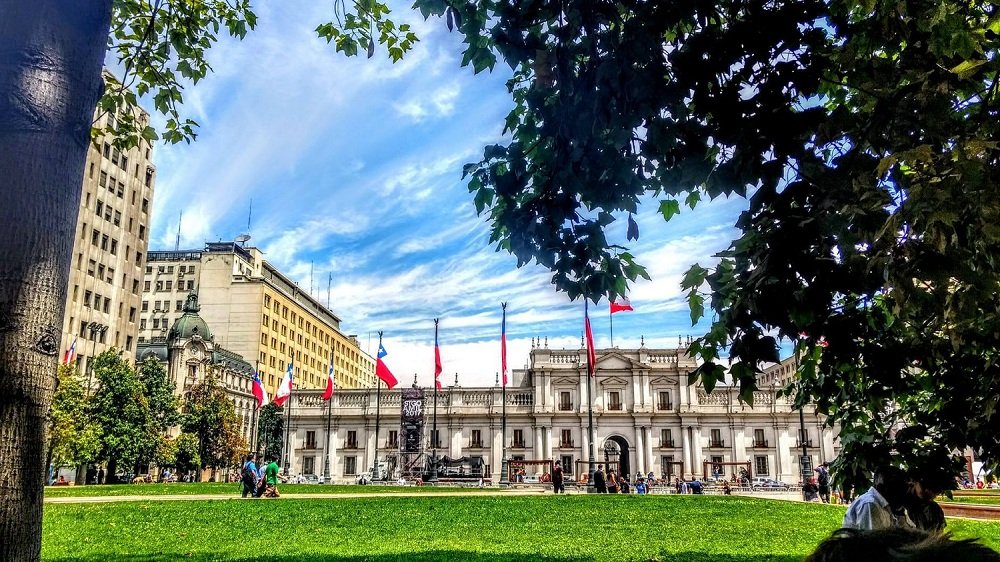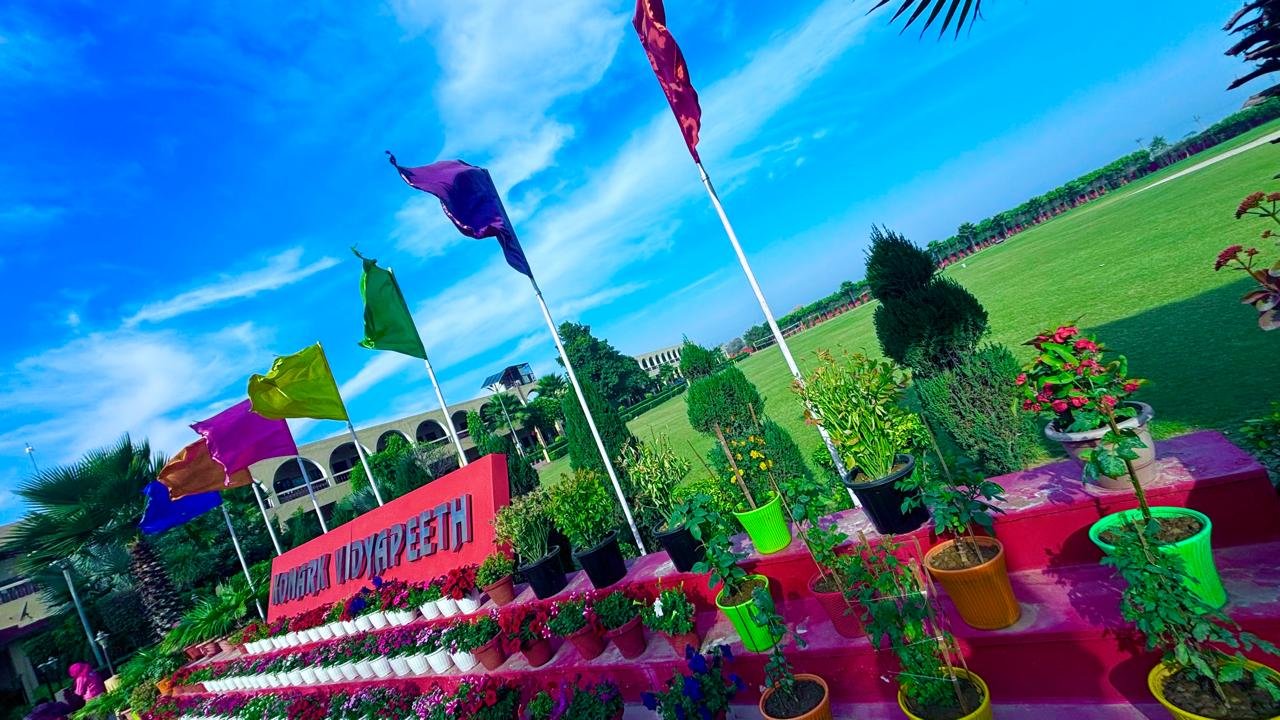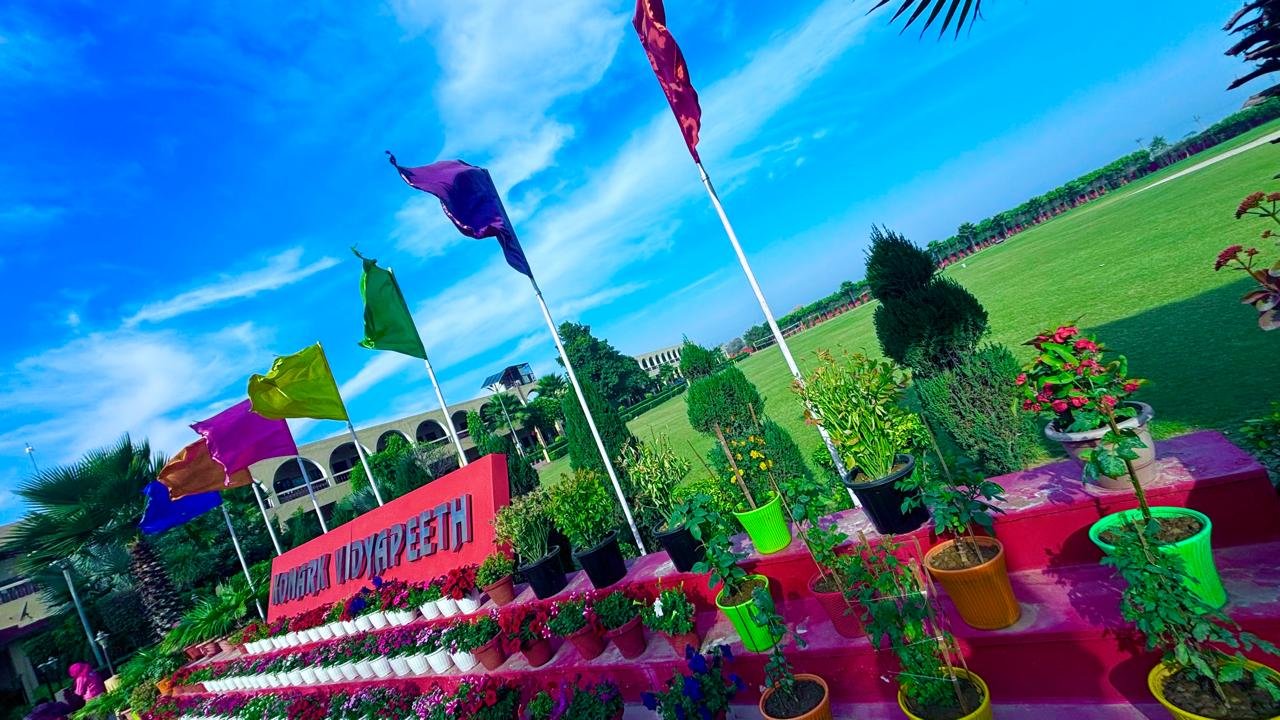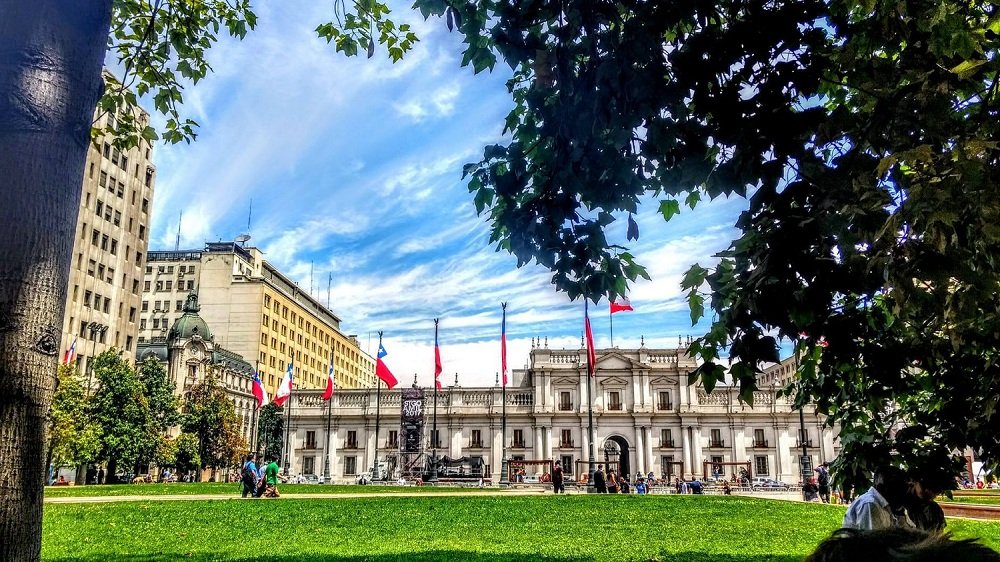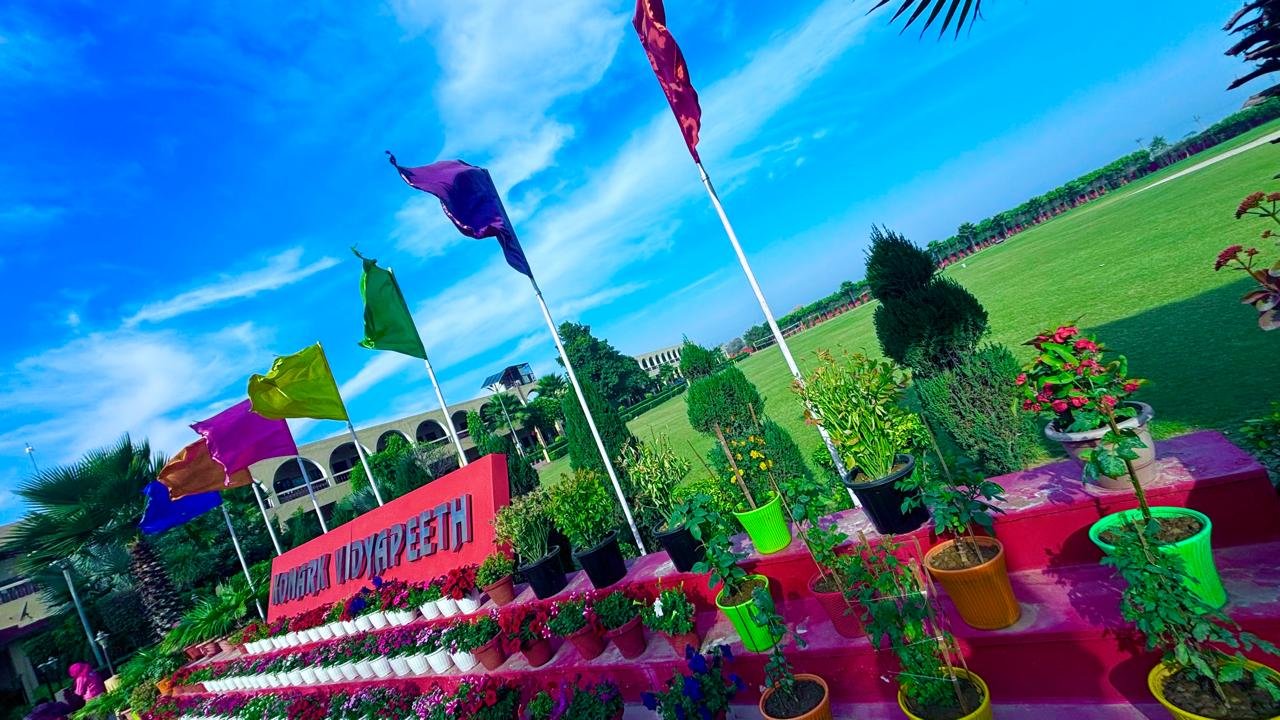 Transport
Konark School provides transport facilities to all students from Class I to Class XII. The transport system is hassle-free and convenient.
We provide Safe and Comfortable buses that are spacious and air-conditioned. There is a lady attendant in each and every bus. These school buses ply on most routes of the city. Students get more space to sit and keep their bags too. They do not have to take in the air and noise pollution from outside besides reaching the school fresh and on time. Use of school bus is optional, however, we encourage all to avail this facility to avoid traffic congestion and reduce the carbon footprint.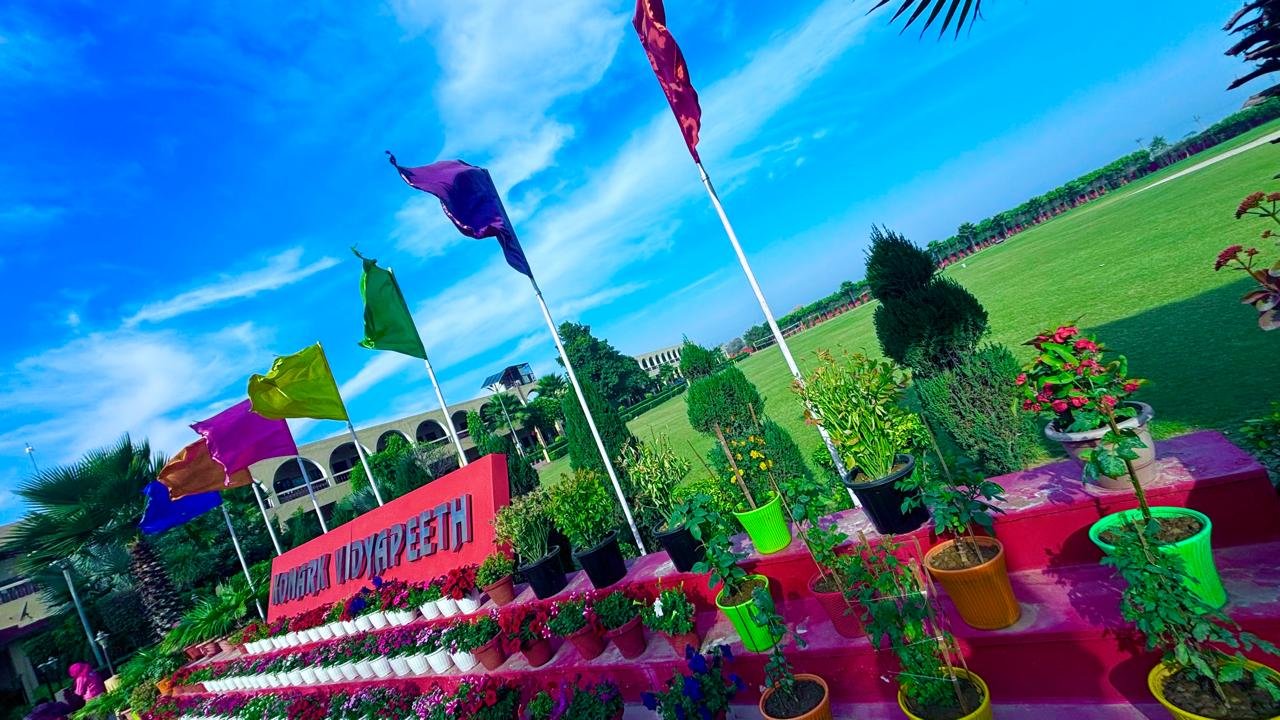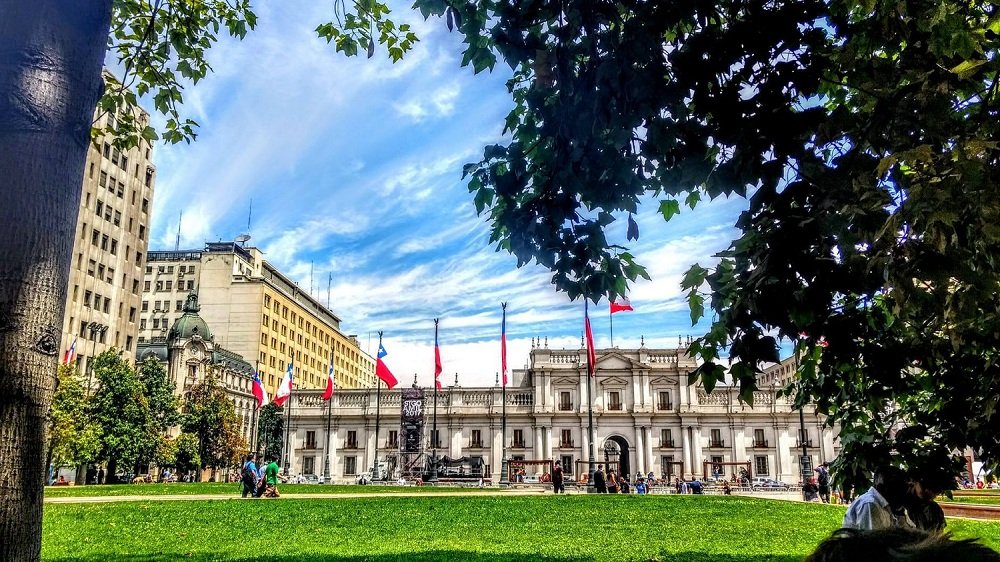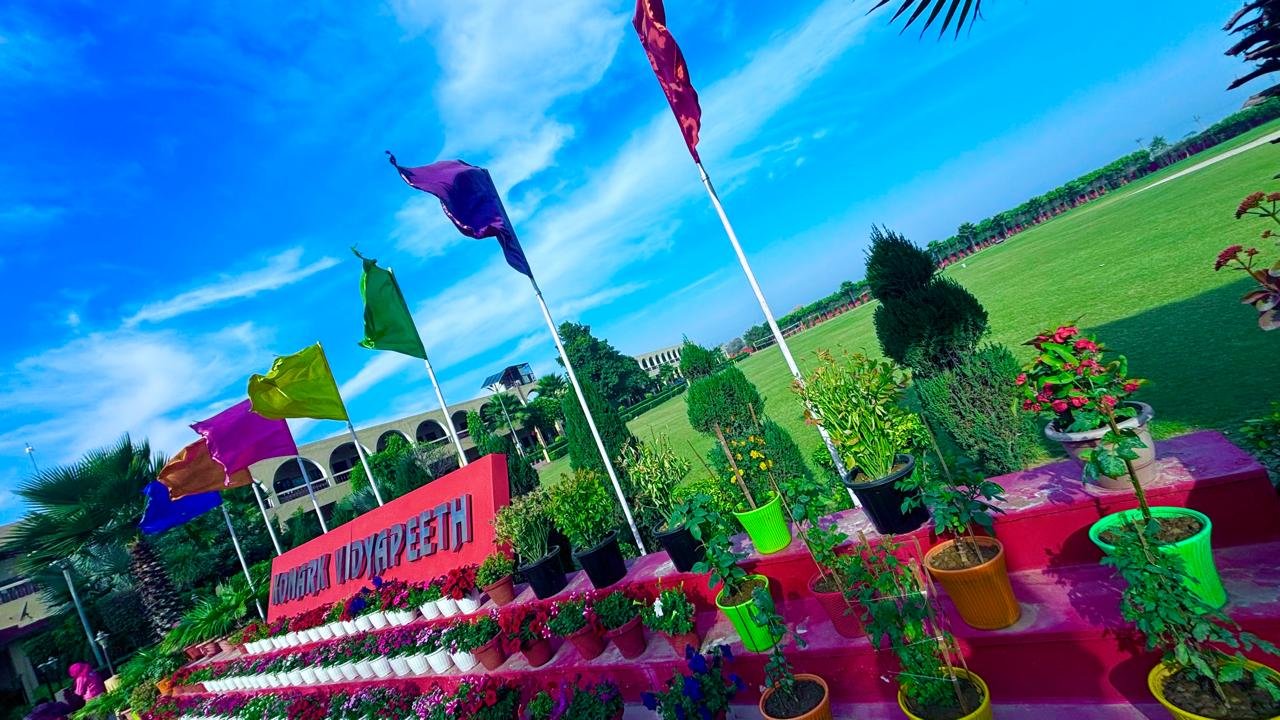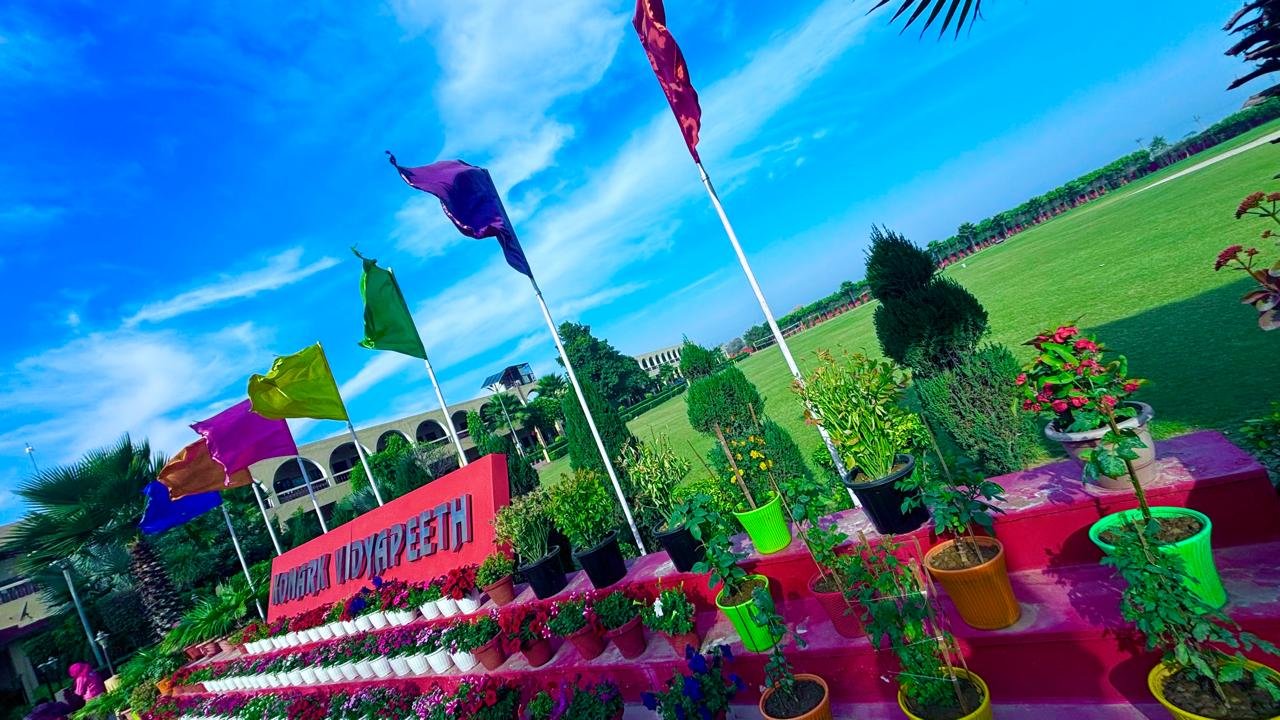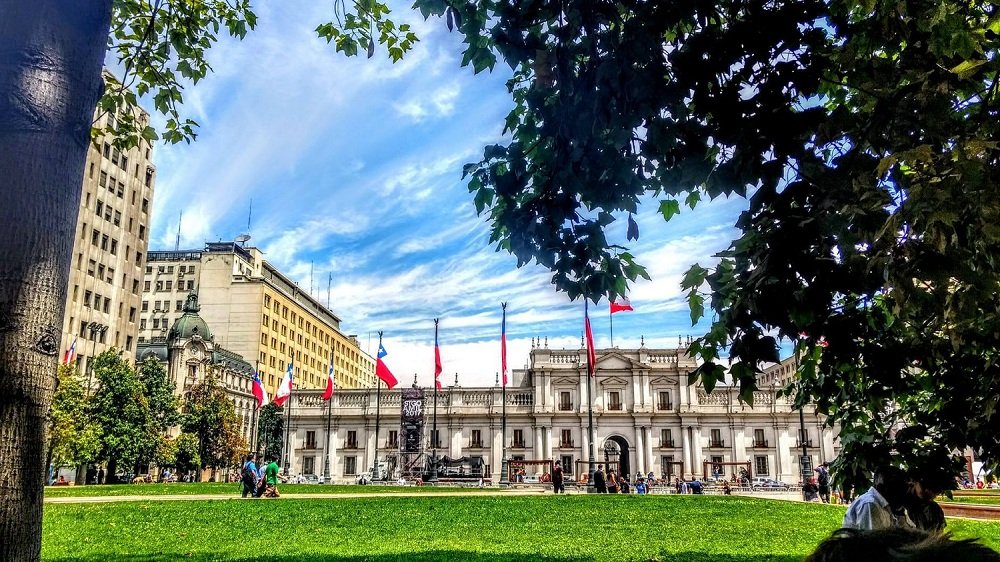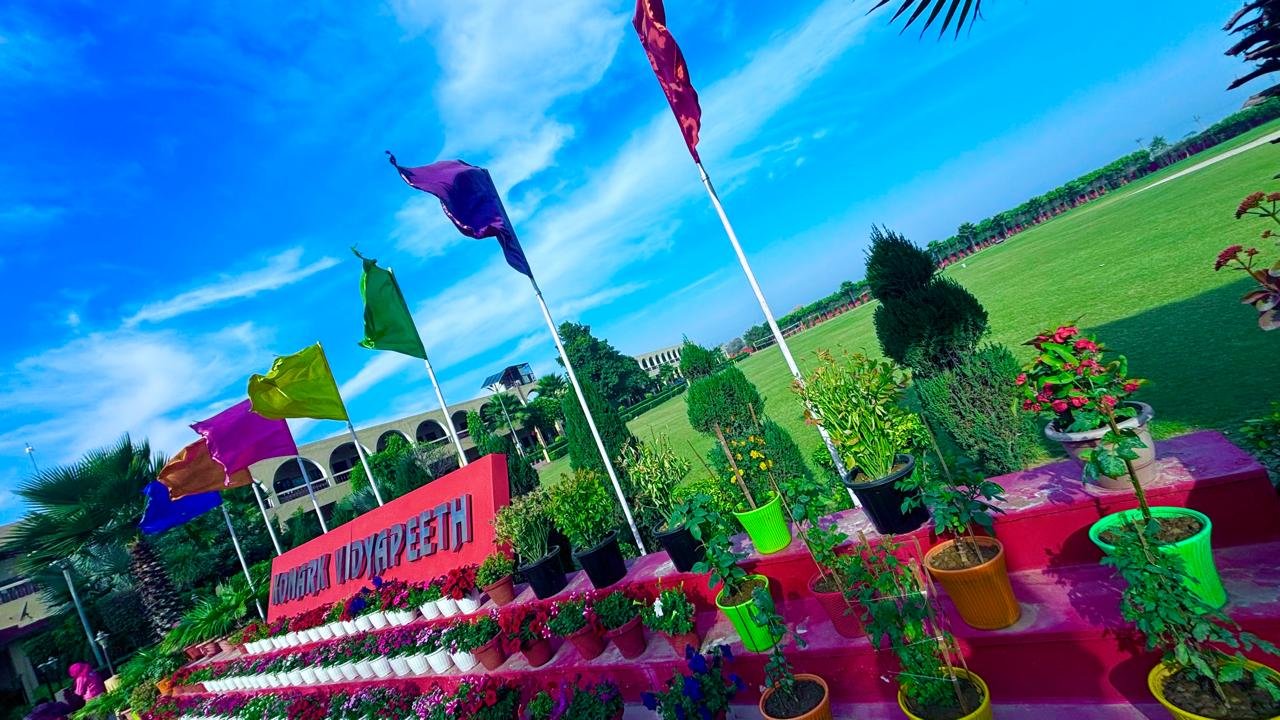 Extracurricullar Activity
Importance of extracurricular activities in school life. There is always an argument that extracurricular activities are not so much important in a child's life. For development, extra activities are also most important in student's life. Students are pressurized during exams and they have performance pressure too of gaining good grades. In such conditions, there is a need for some extra activities. You cannot force a student to just read books and become intelligent. Extra activities are also important for the overall development of students. Sometimes when a school offers sports and extra activities parents do not allow their children to participate. Some students also feel that they do not need the activities, all they need is to concentrate on their books in many school teachers have to convince parents to permit their children to participate in activities. Parents feel that extra activities will distract their children from studies. Co-curricular activities are important just as academics. When a student is made to do academics and co-curricular activities then only a well-rounded development of the student is done. Students have lots of activities to choose from Cultural activities, sports activities, competitions, house on duties and lot more. Some students are even interested in more than one activities and they do participate in both keeping in mind about their academics.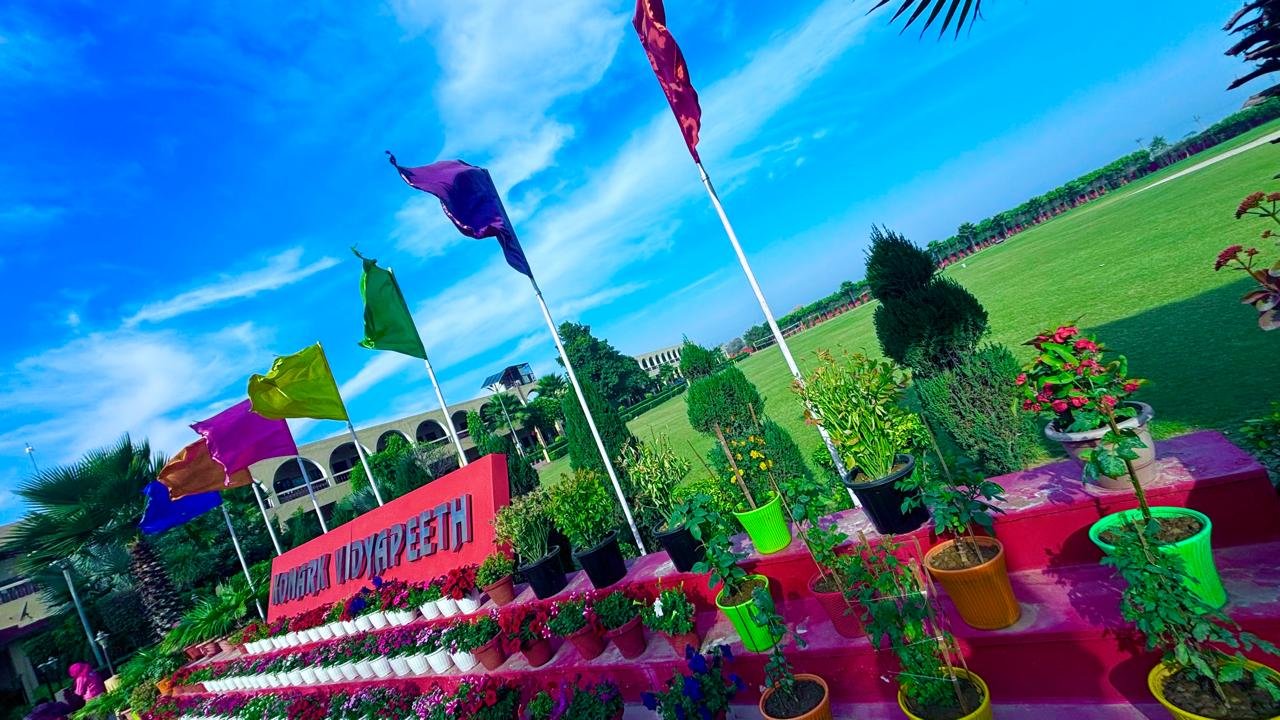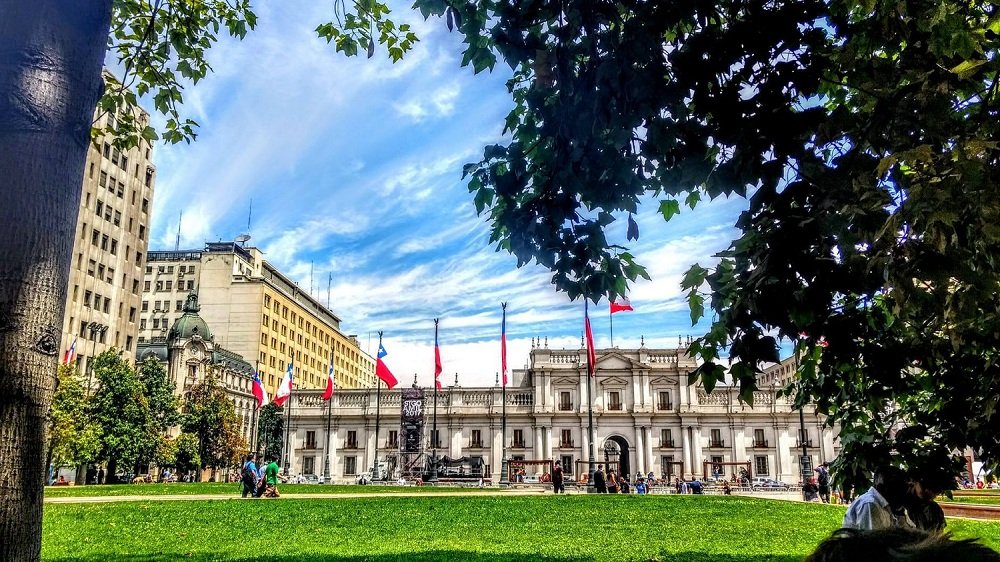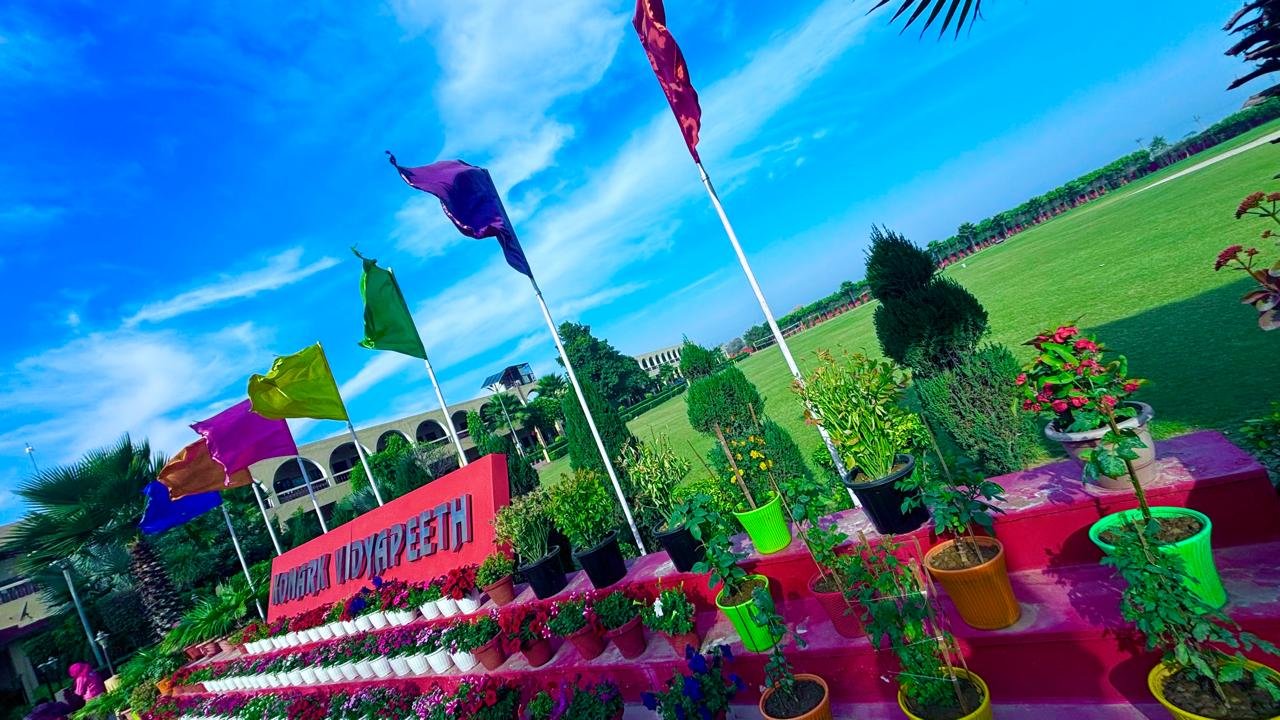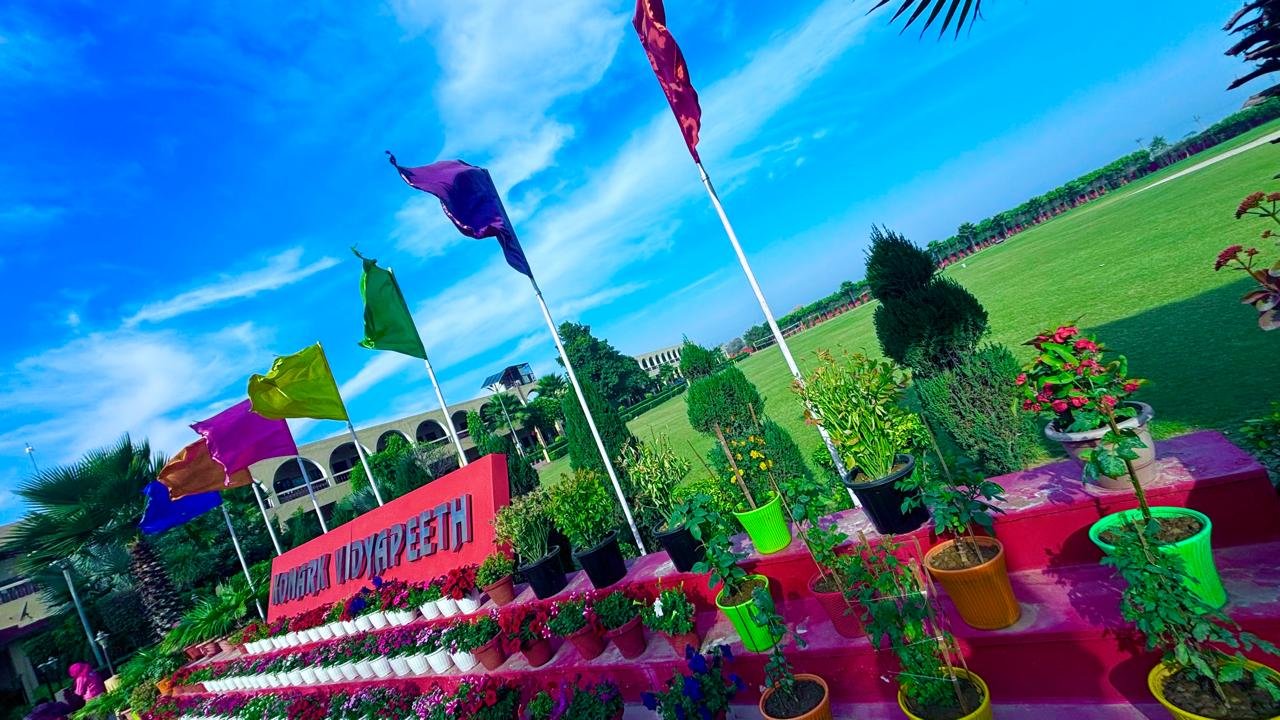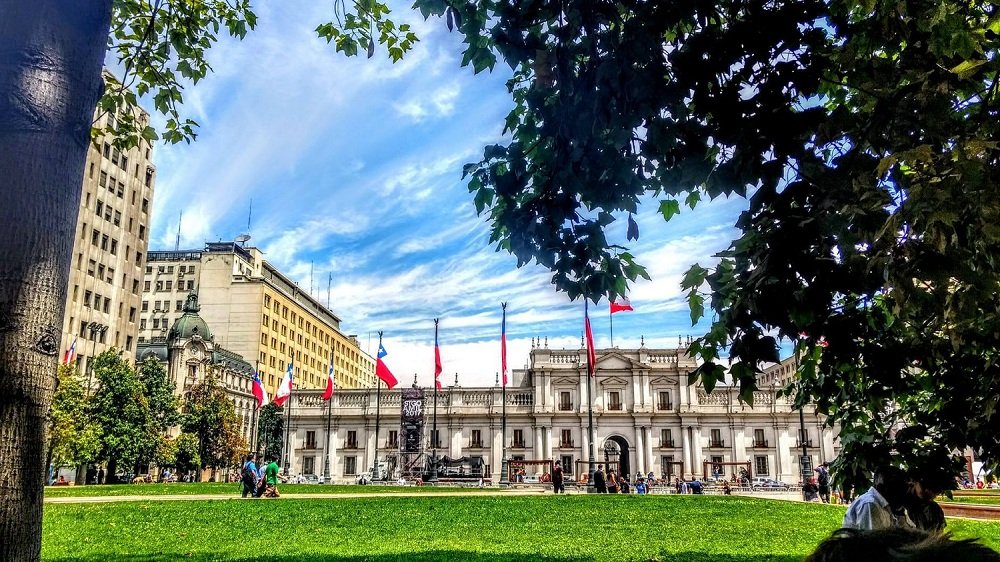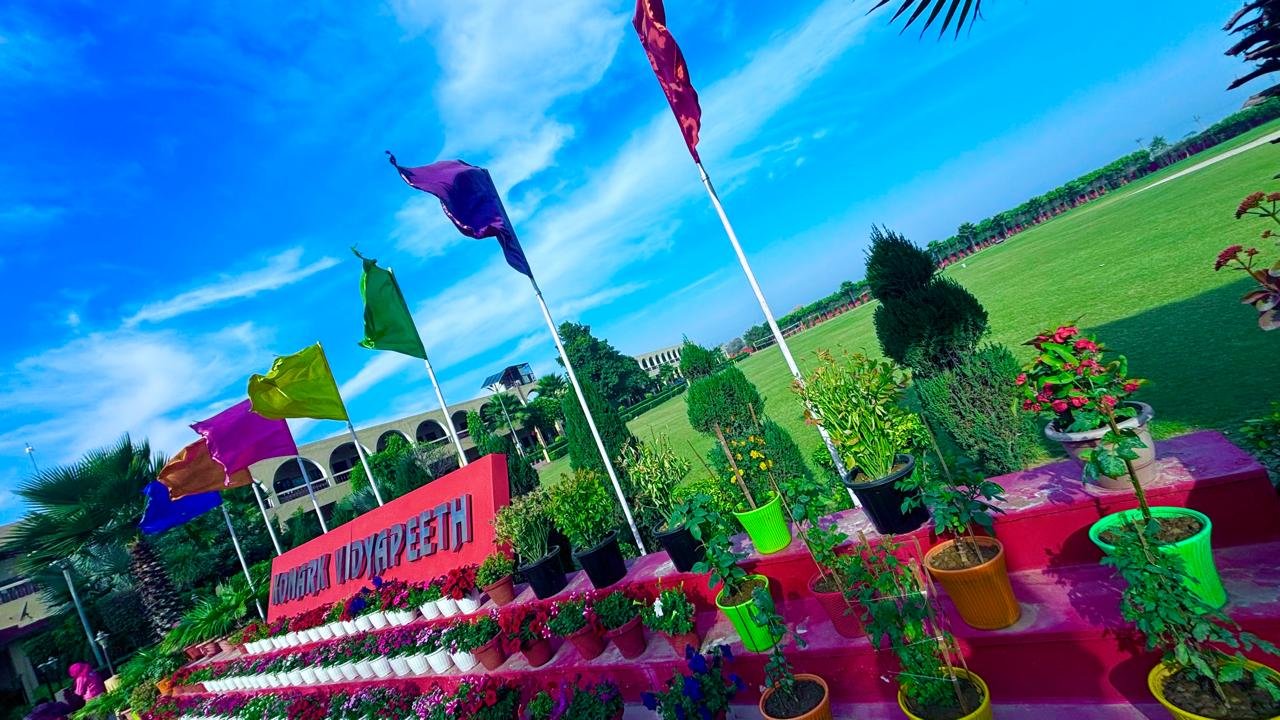 Medical & First Aid Room
Our Infirmary
At our school, the well being of learners is of utmost importance. We provide direct nursing services to learners and staff members to maximize health and wellness in the school community. The school infirmary is equipped with the basic materials and facilities to address the health needs of learners while in school. An on-site trained and qualified nurse is available to manage and assess any health issues that may arise during school hours.
Our school has a well equipped infirmary that provides first-aid to a pupil in need, under the supervision of a full time doctor and nurse. The learner's basic physical development is checked and reported every term by the school nurse. She also educates the school community about health through school projects and the school newsletter.
School's Infirmary Policy
Following duties are performed by our qualified on-campus medical professionals:
Attend to learners who are injured or become ill while at school, administer first-aid and other emergency nursing measures and arrange for medical attention where the circumstances indicate.
Secure and carry out medically approved written instructions for care of sick and injured learners.
Initiate various screening activities to ascertain learner's health appraisal.
Confer with teachers, students and parents regarding management of identified health problems.
Provide instructions to children and parents in subjects such as nutrition, rest and relaxation, communicable diseases and home healthcare.
Exclude and re-admit sick learners in accordance with existing school health regulations and policies.
Provide updated health and care information to parents, teachers and other health authorities.
Maintain accurate and updated health records of all learners with confidentiality and care. Coordinate with hospitals, first-aid services and other medical facilities.
Watching Out For Your Child's Health
The school nurse is constantly in contact with parents concerning certain aspects of the child's health for example ensuring that the child takes medication at a scheduled hour or observing the child following convalescence.
In addition to looking after students who are sent to the school infirmary, the school nurse encourages participation in various health programs set up by the local government, such as vaccinations and dental health programs. We also take a proactive approach in dealing with cyclical or specific health concerns that occur in some age groups and design campaigns for protection and prevention.
Medical Unit
The school medical service is provided by a first-rate medical unit that monitors our pupils on the school's premises. Each year, this unit also imparts training in health matters through first-aid courses to our teaching and non-teaching staff. Our school believes in giving comprehensive care to the learners. A trained nurse is on duty in the infirmary throughout the school hours.
Emergency
For any emergency, the school has arrangements with the local hospital which is located near the school. We also have a tie-up with the same hospital, which conducts a health check once a year. The children go through a dental, eye and ENT check-up. Our learners are also examined by the pediatrician on a regular basis. Computerized records of the medical history of each pupil are maintained by the school.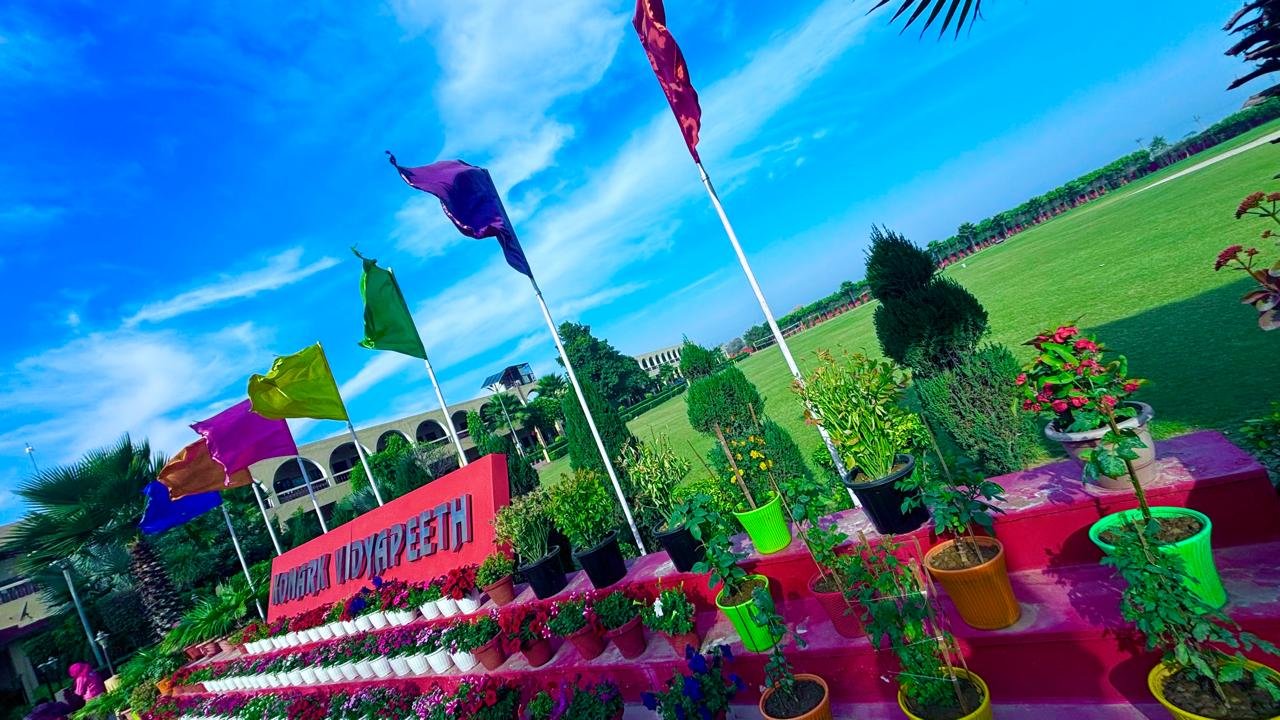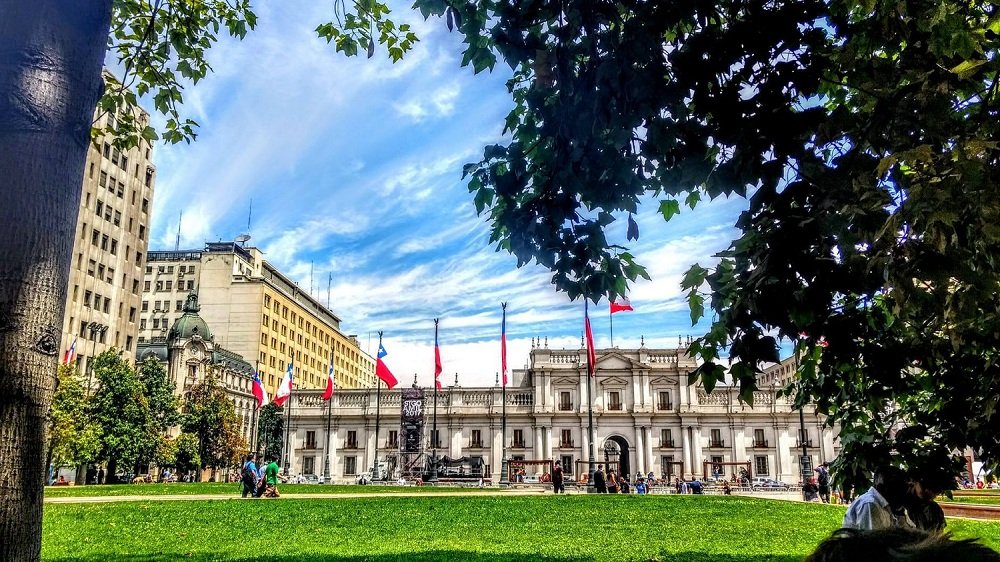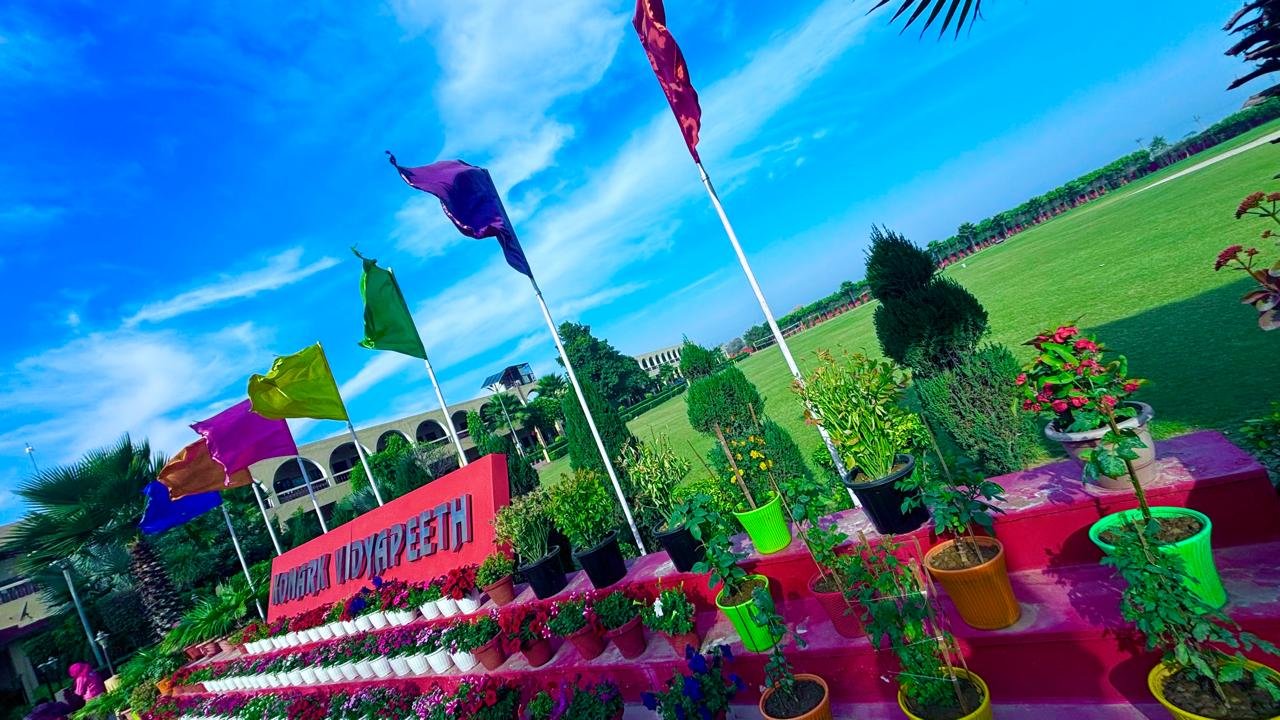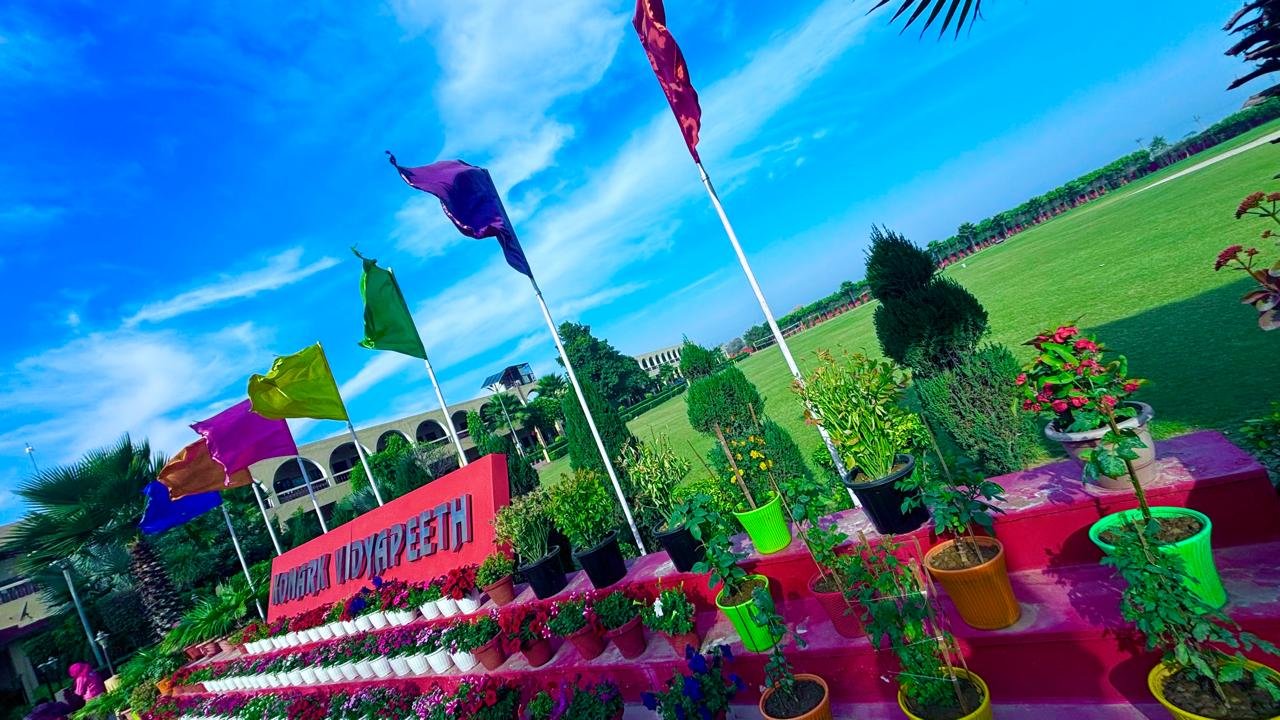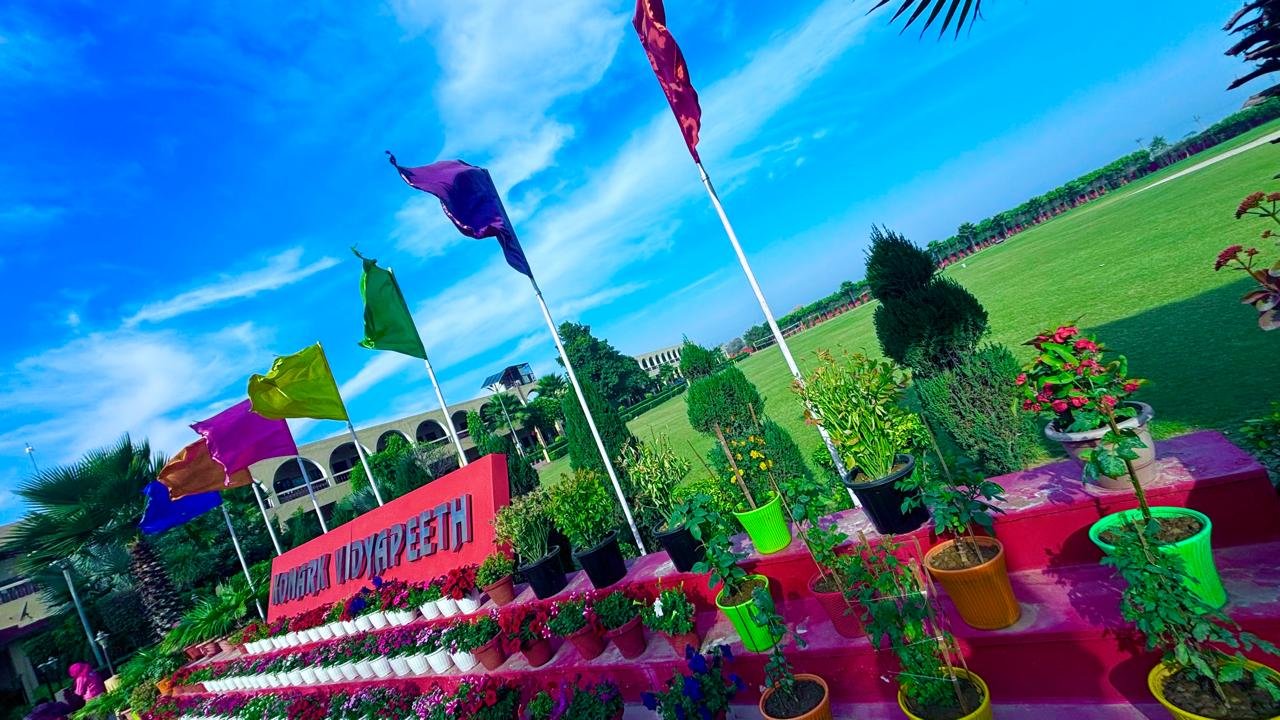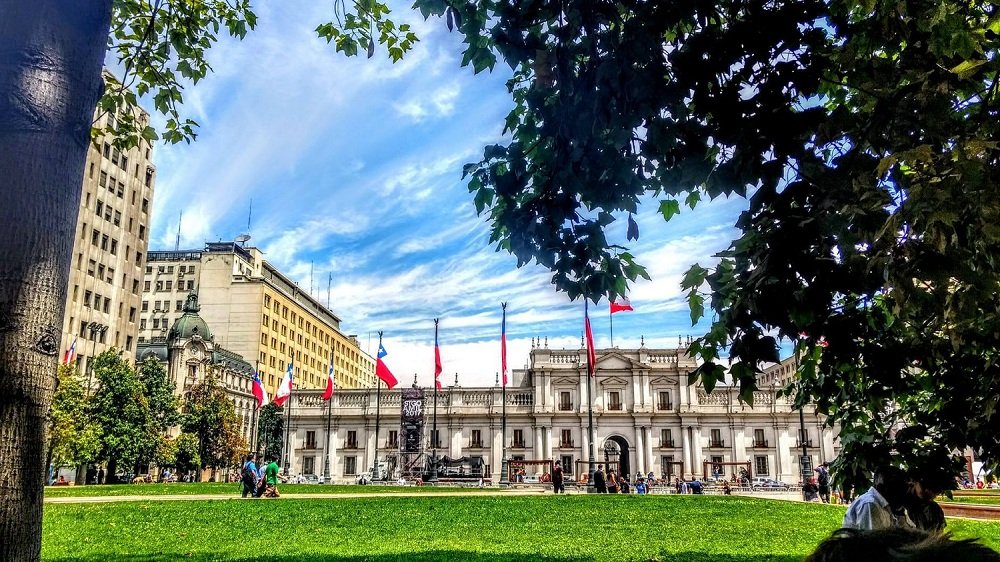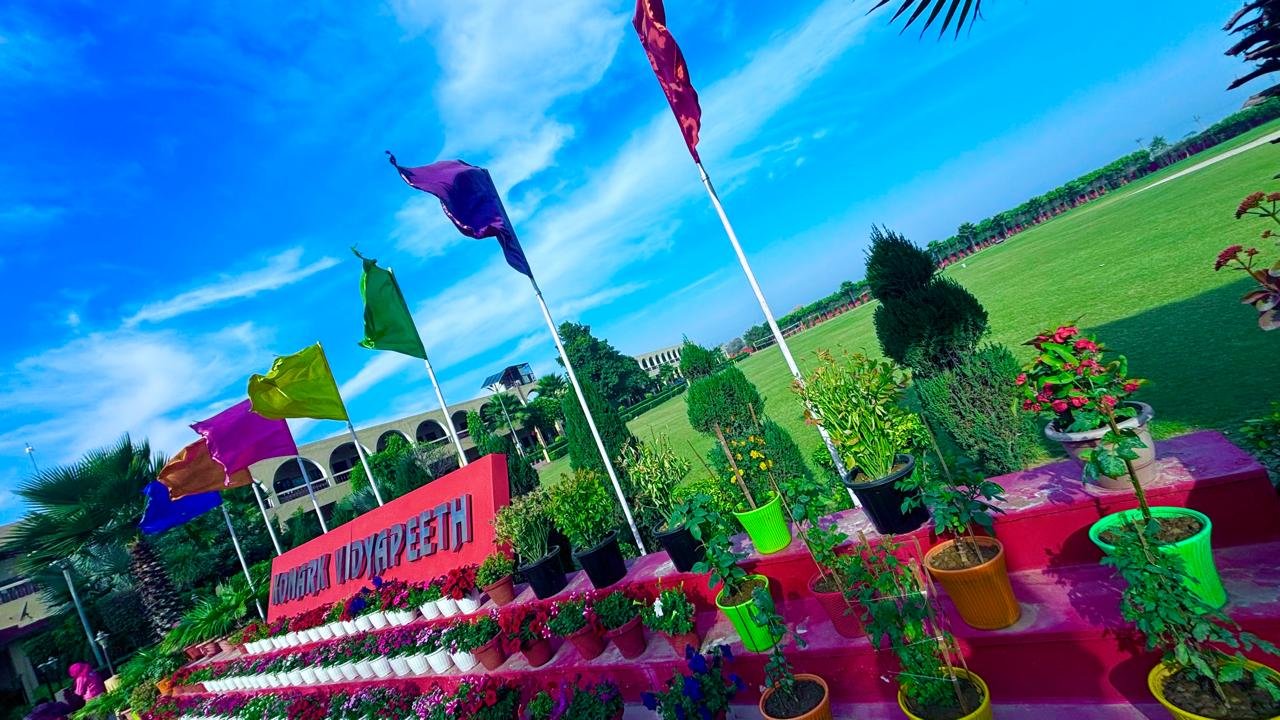 Faculty
Day Boarding School in Sonepat
konark vidyapeeth School, khekra, baghpat, prides itself on a happy workforce of over qualified faculty members and a large support staff of assistants, attendants etc.
The school employs competent faculty members qualified to accomplish the mission and goals of the institution. When determining acceptable qualifications of its faculty, the school gives primary consideration to the educational qualifications and also attaches great importance to competence, effectiveness, and capacity including, related work experiences in the field, professional degrees and certifications, honors and awards, continuous documented excellence in teaching or other demonstrated competencies and achievements that contribute to effective teaching and student learning outcomes.
Faculty at our school is recruited after a rigorous selection process which is followed by in house training, orientation, remuneration package, designed to attract the best talent and to provide the suitable career-enhancement, job enrichment and increased sense of achievement and belongingness.
The konark motto of excellence is a dream that we strive to achieve. Higher, Stronger, Brighter: the three powerful words define our work and shape our goals. To achieve this excellence, we have a highly qualified faculty which aims at training the students to develop independent problem solving skills. Teachers are totally involved with children, in it all academic and co-curricular activities. Be it in the sports field or the sphere of publications or debates. Our multitalented faculty gives impetus to the learning milieu as the school is a remarkable place to call, Home for the better part of the day. The team of well experienced and extremely qualified staff is recruited professionally to attract the best talent possessing the required skills. Under the guidance of our most capable teachers, the students embark on the voyage to become wholesome individuals.