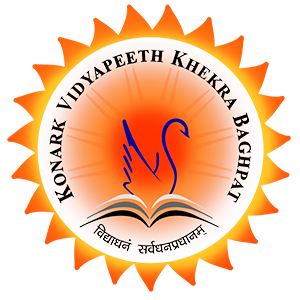 About Konark Vidyapeeth
We are a learning community, passionate about providing an International Education, which inspires and encourages learning and intercultural understanding. We facilitate self-discovery and the development of unique interests, gifts and talents, whilst promoting service learning as a force for good in the world.
EMPOWERING CHILDREN TO BE THE BEST THEY CAN BE
konark vidyapeeth is a school offering the Primary Years Programme (3-11), the Middle Years Programme (12-16) and the Diploma (16-18), plus outstanding language and learning support.
Through our personalised approach to learning our students are encouraged to open their hearts and minds to the joy of learning, to discover their strengths, identify their passions and develop outstanding learning skills. As a result we are achieving excellent results, with an average score of 33 points at Diploma.
KV places great emphasis on technology to support learning and is proud to be named as an Apple Distinguished School. The Apple Distinguished School designation is reserved for schools that meet criteria for innovation, leadership, and educational excellence, and demonstrate a clear vision of exemplary learning environments. We aim to prepare students for effective participation and success in the 21st century by integrating technology and learning, providing access for all children to laptops, ipads and desktop computers and ensuring students have access to online learning resources both at home and at school.
We believe all children love to learn, want to learn and are capable of learning Above three lines will be on top of the page on about us
Our Philosophy
We believe all children love to learn, want to learn and are capable of learning. We believe all parents want a better life for their children and all teachers prefer motivation and achievement to apathy and failure. Nevertheless, we recognize that the complexities behind generational poverty require us to be innovative and often disruptive to make real learning possible.